5 Creative Christmas Tree Ideas for Your Office
4 years ago
1 minute
in Blog
A Christmas tree really can help to set the spirit for that holiday feeling. What if you have been so busy and did not have time to create Christmas atmosphere in your office? Take a break and use one of ideas for sustainable Christmas tree alternatives to invite Christmas spirit in your office.
1. Pallet Christmas Tree
This is a perfect solution for smaller spaces tiny ornaments. Instead ornaments you can use colorful sweets and office pins to attach them. This Christmas tree would be great for small size office or even for a desk.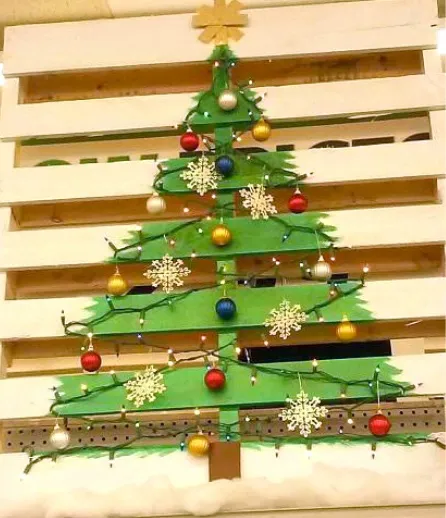 2. Ladder Christmas Tree
Have a look around, maybe there is a ladder you can use? Turn it into a Christmas tree with some presents, garland wrapping and a star on top!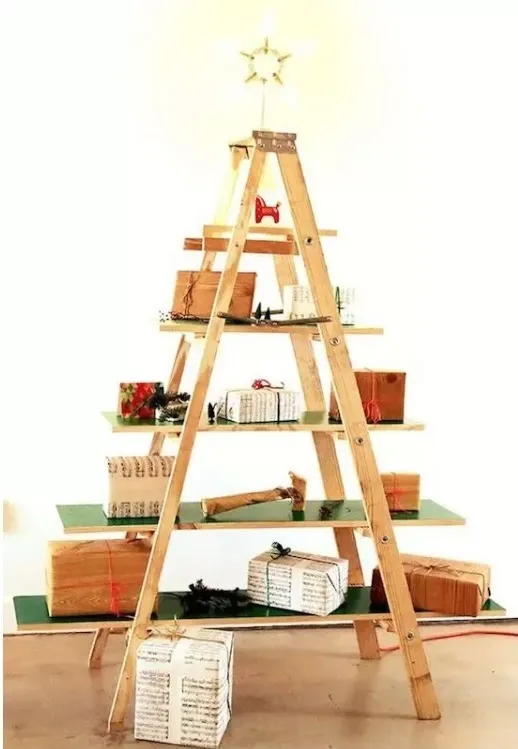 3. Stick Christmas Tree
This is the easy way to make and affordable tree just requires you to get some sticks and twine for tying them together. Your office located in the center of London and you don't have a lot of trees around? No problem! You can use pens, pencils, chopsticks or cocktails sticks. Adorn it with some lights and you will have the most creative Christmas tree in your office!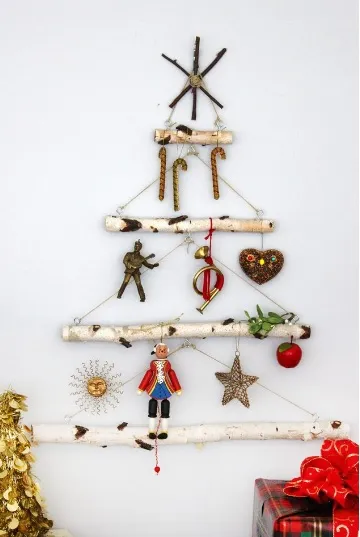 4. Christmas Tree on Chalkboard
Well, a chalkboard wall in your office probably has been working hard for all this year. It's time to use it for creating Christmas spirit in your office!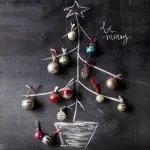 5. Green Bottle Christmas Tree
This one is a little bit ridiculous, but if your you can find in the office a few green bottles this could work!