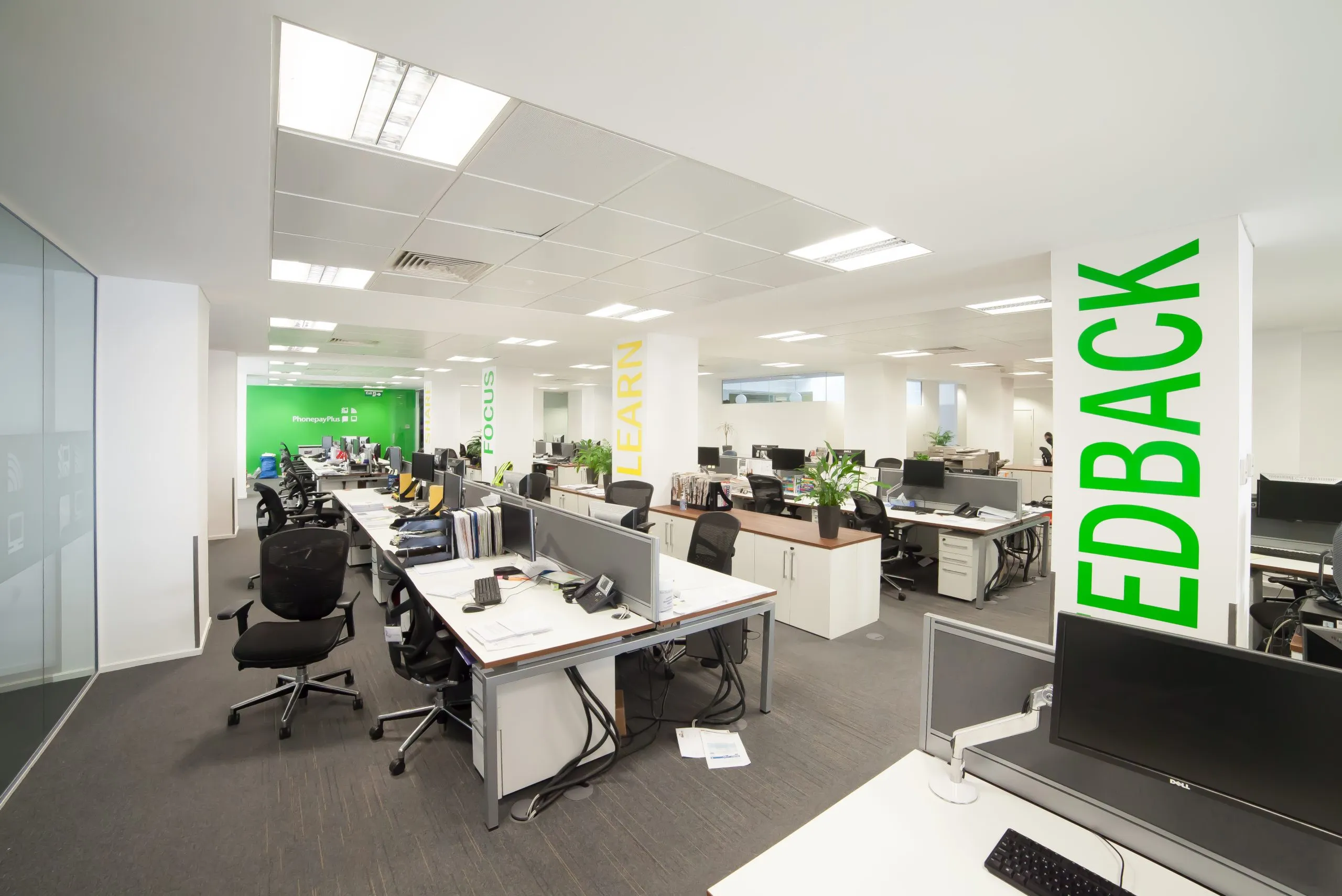 PhonepayPlus
Year of work: 2016
Duration of the project: 9 weeks
Industry: Mobile Communication
Size: 3500 sq.ft.
Scope of works: Office Fit Out
Location: London
PhonepayPlus
PhonepayPlus is the UK's independent regulator of premium rate services. As the telecoms, internet and payments sectors continue to grow globally at an unprecedented rate, PhonepayPlus takes action to safeguard consumers and help cutting-edge providers of digital content and services to thrive.
Description:
We were asked to do some small works at phonepayplus to freshen up the existing office space. We carried out cosmetic work around the office as well as redecorating in order to maintain the companies working environment and impeckable image.