Creating an Office Interior That Creates the Image of the Company
3 years ago
2 minutes
in Blog
Allowing the decor in your office to speak for itself will open up new avenues and conversations with clients. This means that you must get your office fit-out designed to create an image of your company.
Google Office in London
You might want to consider glass partitions that incorporate your company logo and brand glass manifestation. This gives you the freedom to showcase your company values and culture to the world. New designs and thoughts for your office layout needn't be very expensive, or difficult to set up.
If you have a quick-paced office that needs constant meshing of ideas, try to keep desk clusters, mixed with right amounts of free spaces. Have flexibility in seating options. This is great for teams and projects requiring constant communication and instant meetings.
If your company style is more along the lines of uninterrupted focus, get some work booths and screens for privacy. Nooks and crannies are great. You could get them separated with glass walls. The logo of your organization embossed on it adds finesse and elegance.
Creative work might require workspaces set up in the form of long galley desks. Designing alongside other people will give artists inspiration. Inspiration for work can be found if you incorporate whiteboards and other ideas into your working environment.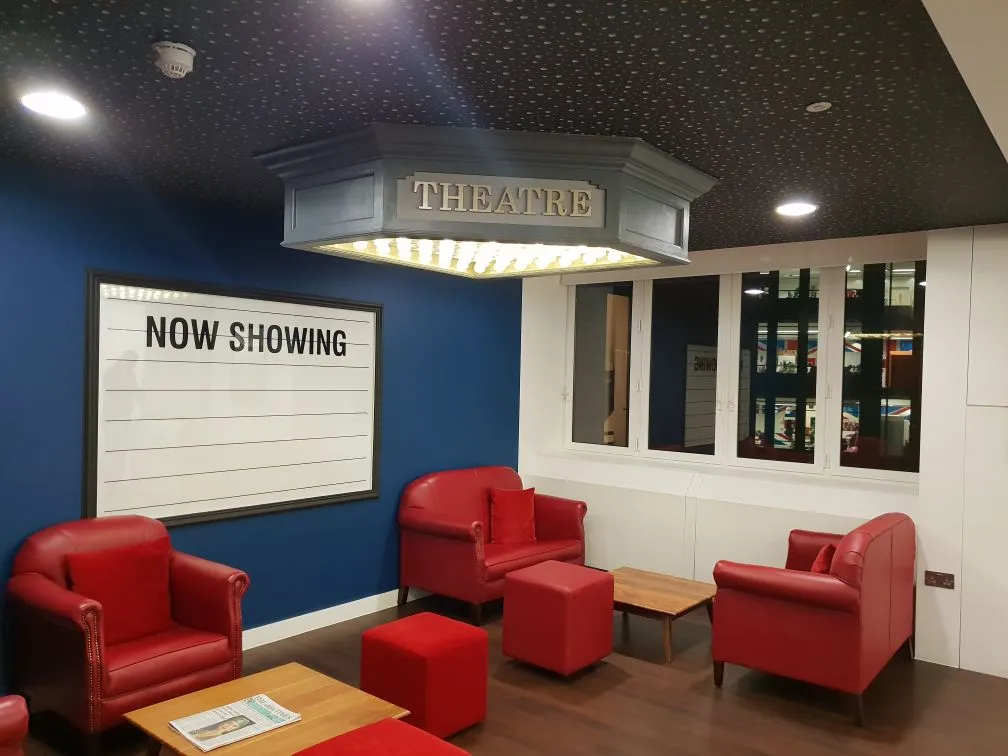 LinkedIn office in London
Lighting is an important aspect of your company requires updating, or if you are working on a limited budget. Adding lighting and mirror surfaces can act as an open office layout, perfect for small-sized offices.
Glass partitions are a great way to let everyone know your company culture and values. They are a very modern take on the division of space between employees. They can also convert your workspace into a bright and airy place that also boasts a lot of other benefits.
Double glazing on glass can also act as an effective noise barrier for work that requires focus and concentration. Floor-to-glass partitions can maximise natural light. This leads to more productivity and better performance.
LinkedIn office in London
If you are looking to incorporate glass partitions while still frosted glass effect, or go for patterned glass. Both would look phenomenal with your company values or logo etched onto it. This would also act as an advertisement of sorts to anyone walking through while reminding employees that they are part of this organization. This would inspire them to embody the values of the organization in their day to day conduct.
Pictures: Kova Interiors