Organisation of the workspace in the office: what should not be forgotten?
3 years ago
3 minutes
in Blog
We never really think of organising our office space because all our attention goes into completing tasks and achieving growth targets. However, a disorganized office space adds to the company's expenditure and causes wastage of time that ultimately reduces productivity.
Some workers might clear their desks every day, while others might help move files and documents from one place to another. However, this t does not completely help in organizing the workspace. The focus has to be on decluttering the entire office. Moreover, it has to be an ongoing routine to which the workers comply every day.
Workplace Strategy to Organize Stuff
1.Work at Designated Spots
The initial steps in organizing the workspace involve following an invaluable childhood lesson. Division of labour aids completion of a task quickly, rather efficiently. You should plan and divide the workspace into zones and decide which work will happen in each of these zones. This way, you will have no difficulty in managing the work, and also in handling all sorts of clutter.
2.Get Rid of Useless Things
The second step is to identify documents, equipment, files, etc. in every zone that you no longer use. Recheck everything to see if you will ever need it. Talking about machines which are no longer working, try consulting technicians to see if it is repairable. After a thorough assessment, try doing away with things that are only adding to the clutter in the office.
3.Labelling
Another method of organizing the workplace is by using labels for every storage compartment. Labelling every shelf, cupboard, drawer, etc. helps put stuff where it belongs so that things don't unnecessarily pile up in places.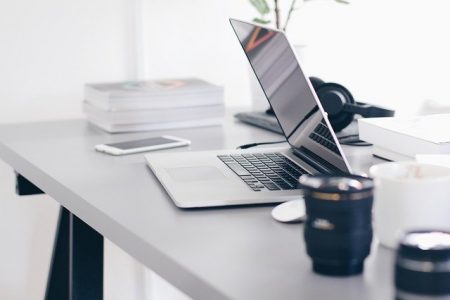 Strategy for organizing offices after COVID-19
The only thing that is certain about the COVID-19 disease is that it is here to stay. Therefore, all businesses and companies have to devise strategies to restart the operations for managing the office. Enforcing social distancing is indispensable for curtailing transmission of coronavirus. However, every company's approach has to be driven by standard guidelines, considering the interests of workers as well.
1.Work From Home
Telecommuting has become unavoidable today. Employers should find it necessary to educate and train their workers so that the transformation to the work from home culture is smooth.
2.Choose Who you Need in the Office
Moreover, the employers have to decide which employees need to come to the office and what arrangements can be made for them to work without the fear of disease transmission looming over their heads. Identify the workers without whose guidance others cannot perform their duties and call them to the office. For those who are coming, the de-densification of the workspace is essential. What this means is that you need to enforce unusual strategies. One can be to keep a chair vacant between two workers sitting in proximity to promote social distancing.
3.Changing Interiors
You can call for your interior designers and install more partitions in the office to create more segregated spaces that automatically enforce distancing between workers.
Pictures: www.unsplash.com, www.pixabay.com