Commercial Space Planning
Every time we enter a shopping centre, a coffee shop, a hotel, a restaurant or any other commercial or public space in London we get an impression about the way it's designed, organised and adjusted to fit our needs as well as the business' requirements. It's important to realise that the purpose of commercial interior design is to be focused on the functionality of the space without compromising on style. 
Actually, the design of retail space is an important part of the business because it helps to get a financial gain in different creative ways. Thinking about the commercial space interior design you need to be able to balance all these elements perfectly, while also prioritising safety issues.
Professional commercial space planning is the first step in any fit-out project. You need to consult the professionals to use their expertise and client insight to ensure a successful commercial office space design. The main purposes of commercial space planning are to improve productivity, space up the area, and help to re-configure working spaces.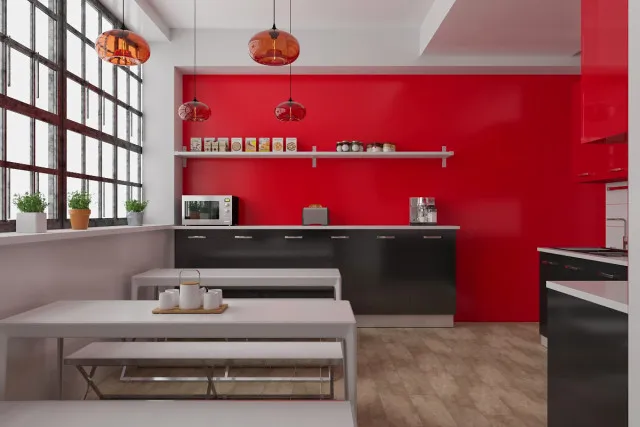 Kova Interiors specialises in connecting your brand identity with your clients' experience. We offer commercial space interior design to meet our clients' requirements and ensure the expected results are within the budget.
Our professionals really dig into the brief and collect insights from your office consultancy, studying all we can about your business, employees and their needs in order to provide reliable space planning ideas. Any office space plan can be affected by several factors, which we will need to find out by reviewing the office layout and considering all the important information that may influence the progress of the project outcome. These factors include:
Industry in which the business operates
Client discovery meetings
Workplace analyses
Focus groups
Researching staff needs in-depth
Popular services
Early Years. Brothers, Alex and Dimitri started back in 2000 working in the construction industry, working on sites undertaking partitioning and carpentry work.
Customer testimonials
Kova is an interior refurbishment company that offers commercial refurbishment in London and the South-East. We've been delivering inspiring office fit-outs for nearly 12 years, and have helped hundreds of clients with office.
Museums Association Fit Out
Feedback from the General Director of the Association of Museums. Mark Taylor talks about the complexities of their office, the quality and results of Kova's work.
Refurbishment for Très Health & Well-being
Review from the owner of the Tres Health & Well-being clinic. James talks about the timing, quality and result of the work done.
ITN Solicitors Office Fit Out
Reviewed by ITN Solicitors. Anna Dean talks about the timing, quality and results of the work done.
Flos show room fit out from Kova
Review of Flos showroom decoration from the manager of the company Poula
Prospectus
Prospectus appointed Kova interiors to fully refurbish there existing office space to reflect their company's leading role in the HR and recruitment industry.
TPG office refurbishment from KOVA
Feedback from the director of TPG. Marco Caligari talks about the features of his office, the speed and results of Kova's work.