Hotel Refurbishment&Fit-Out Contractors London
With our proven expertise in office fit outs and refurbishments, we're excited to extend our services to the realm of hotel transformations. Our experienced team is dedicated to fit out, renovation & refurbishment, remodeling hotels with beautifully crafted designs and flawlessly executed plans. Discover how Hotel Refurbishment&Fit-Out Contractors London can enhance your hotel's atmosphere and functionality through our tailored refurbishment and fit out solutions.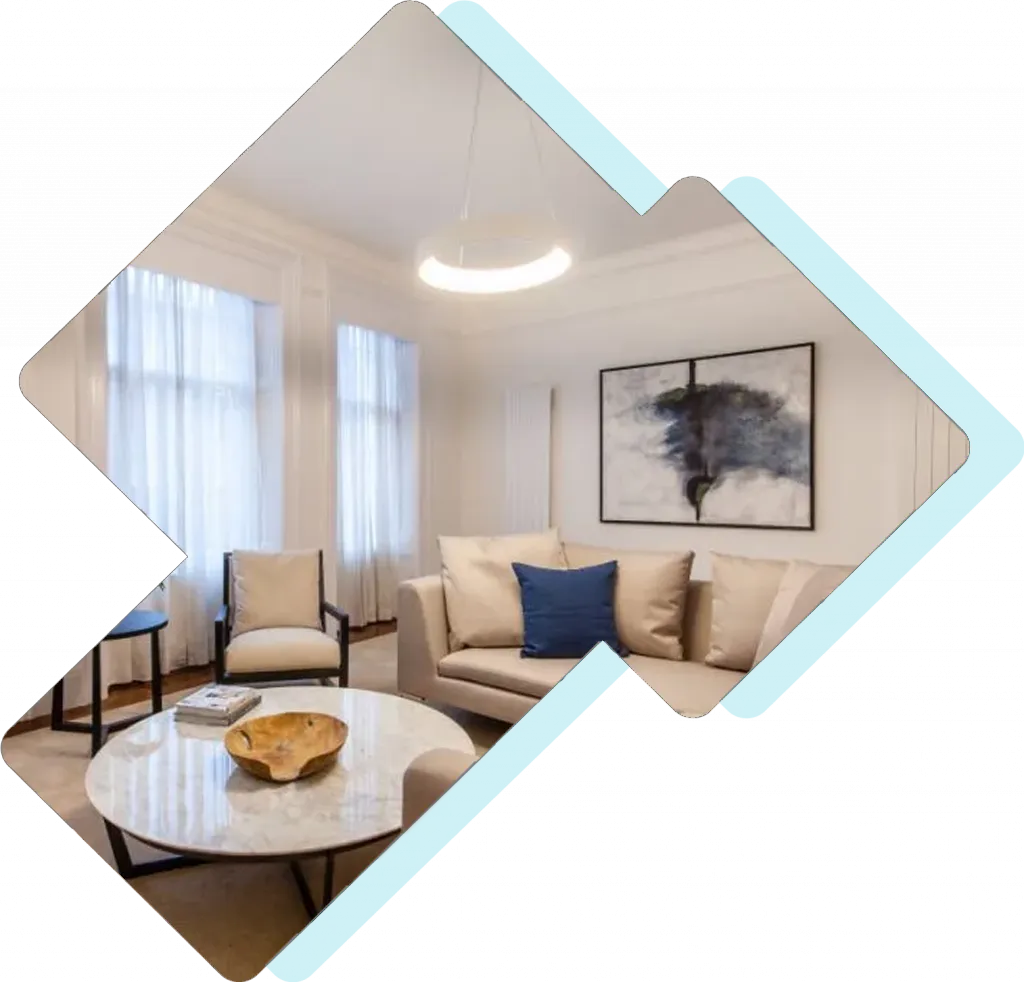 Service Overview
At Kova Interiors, we believe that hotels are more than just accommodations – they're experiences. Our hotel refurbishment and fit out services are crafted to create seamless transitions from vision to reality, ensuring every guest's stay is extraordinary. We take a complete approach, blending modern design, practical layouts, and the latest tech, all carefully orchestrated to turn your hotel into an enchanting getaway.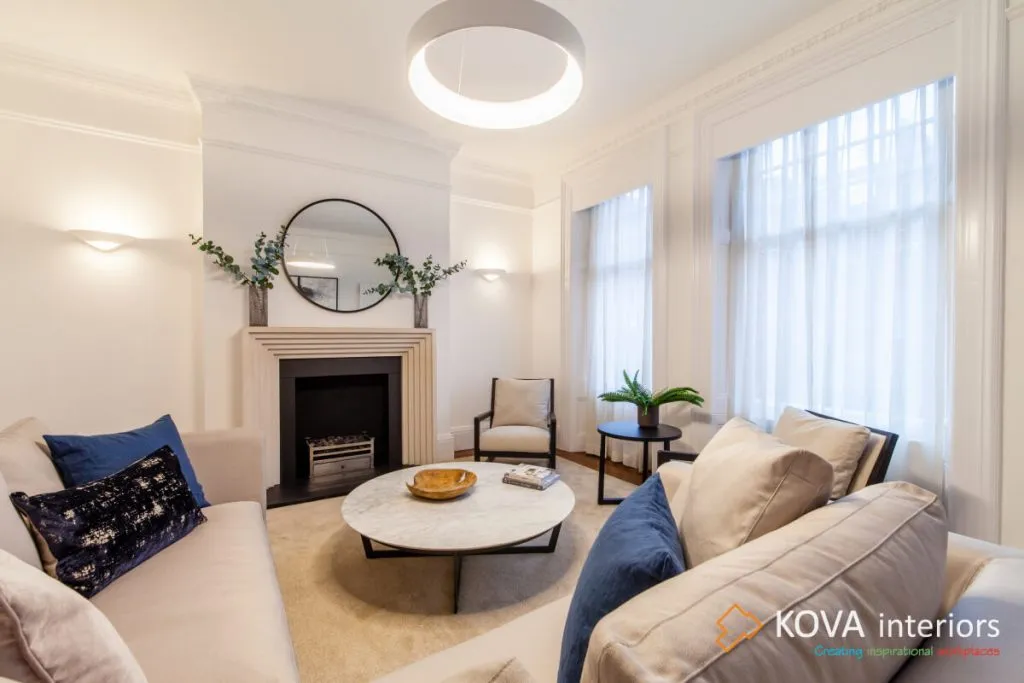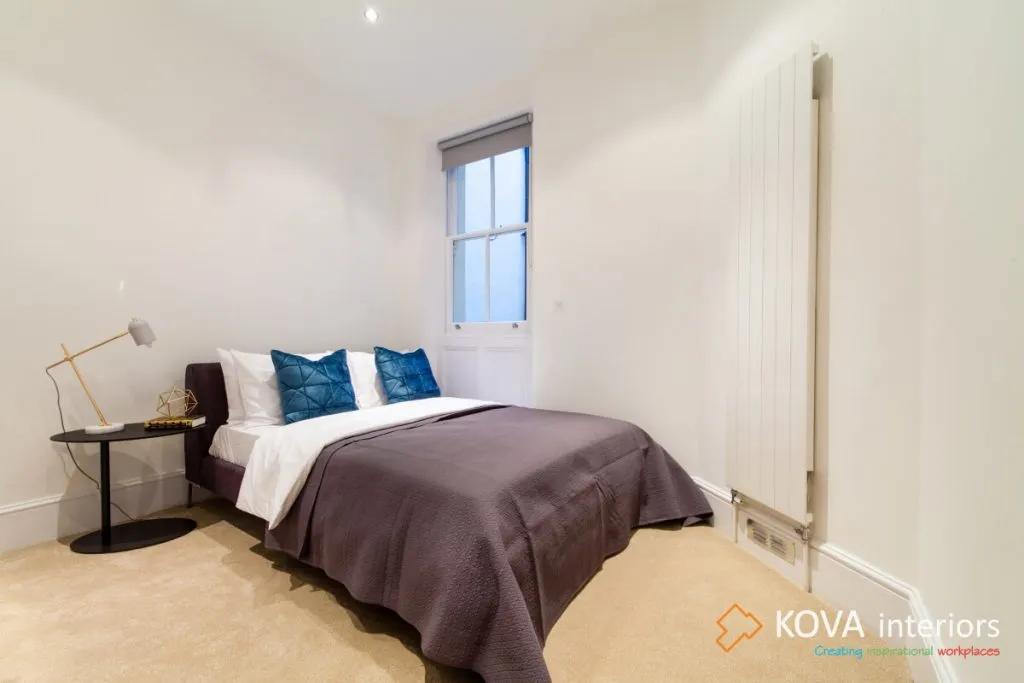 Bespoke Hotel Refurbishments
We're proud to offer custom solutions that capture the distinctive personality of each hotel. Our dedicated team collaborates closely with you to understand your brand's essence, guest expectations, and design preferences. From revitalizing guest rooms, lobbies, and dining areas to incorporating sustainable elements, our designs breathe new life into your hotel. As hotel refurbishment&fit out contractors London, we put emphasis on beauty, comfort, and practicality, resulting in refurbished spaces that charm and create a memorable impact in any area of London.
Hotel Fit Out Company – Areas We Cover:
We're not just fit out contractors in London; we're experienced in hotels all around the city. Whether it's downtown or in the cozy outskirts, Kova Interiors is here to be your companion in creating complete hotel makeovers all across London and further. Here are all of the areas we operate in, including Central London, Stratford, Tower Bridge, Old Street, Tower Hill and Barbican Estate.
Kova Interiors fit out and refurbishing company is dedicated to reshaping hospitality spaces, obsessing over every detail, infusing fresh designs, and working closely with you. Our impressive portfolio tells our story, and we can't wait to join you on the thrilling adventure of turning hotels into remarkable sanctuaries. Contact us today to learn how we can elevate your hotel's charm and guest experience through our exceptional refurbishment and fit out solutions.
Hotel refurbishment&fit out process
1
Brief
We listen to your requirements and understand how you want the hotel to look and, more importantly, what impression you want it to leave.
2
Concept
At this stage, we provide the inspirational ideas that shape a guest room or reception, and create maximum efficiency. There's logic in everything we do, which becomes apparent.
3
3D visualisations
We transform your concepts into 3D visualisations to give you a real sense of your future hotel space. We create layout drawings to suit your requirements and demonstrate the proposed furniture, finishes and fittings.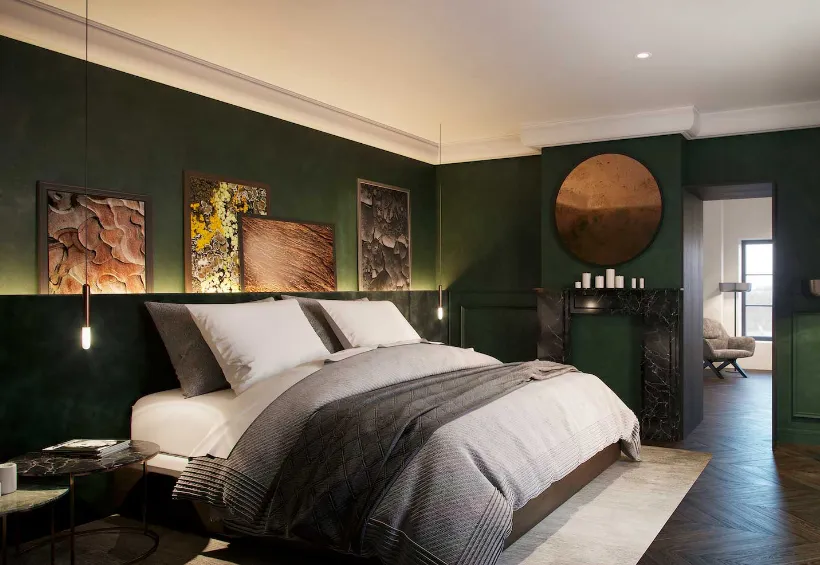 4
Design in Details
We coordinate your agreed design concept with the physical makeup of the space. We ensure that all mechanical and electrical aspects of your building are included in detail in your final design plan.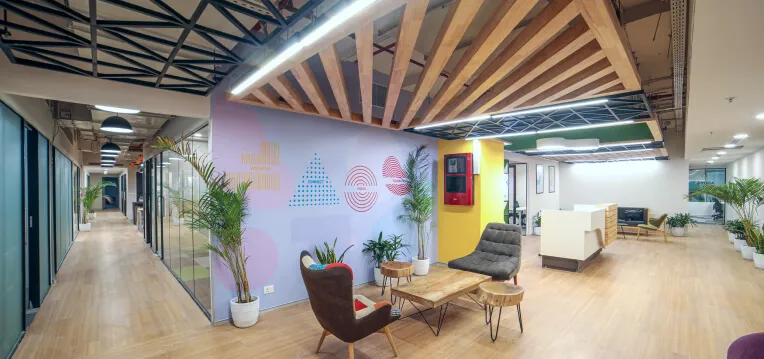 5
Construction
Our design process is agreed with your final programme, with every decision you make embedded into the schedule.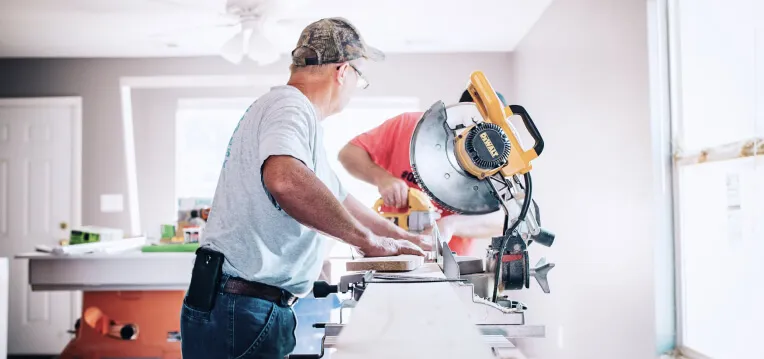 Hotel refurbishment categories
Guest Rooms: Revitalizing and updating guest rooms to enhance comfort, aesthetics, and functionality.
Public Areas: Refurbishing lobby areas, corridors, elevators, and other shared spaces to create a welcoming and impressive atmosphere.
Restaurants and Bars: Renovating dining and drinking establishments within the hotel to align with current design trends and guest preferences.
Meeting and Event Spaces: Upgrading conference rooms, ballrooms, and event spaces to accommodate modern technology and improve overall usability.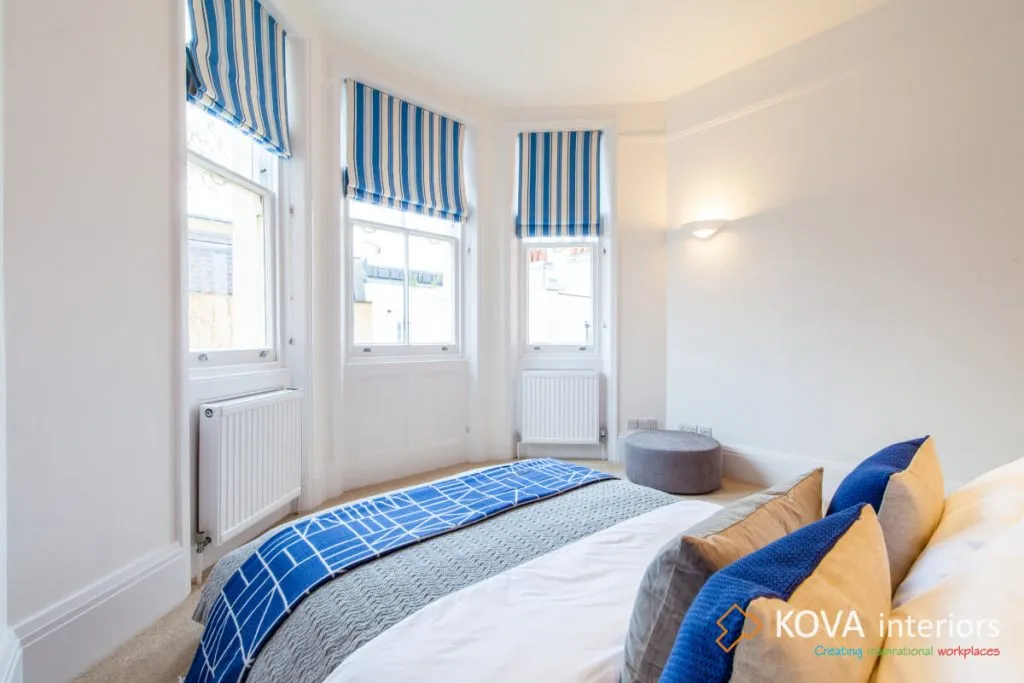 A team of professionals with over 13 years of extensive knowledge
Interaction with our customers during projects is paramount to our success, which is why we follow a detailed formula that has never failed us. Being one of London's most in-demand commercial refurbishment companies, we know communication is essential to a successful project.
Our experts will help you solve your problem
We have successfully delivered hundreds of commercial fit-outs and refurbishments. We continue our partnership with many of our clients who were happy and satisfied with the fit-out and refurbishment projects we completed for their companies.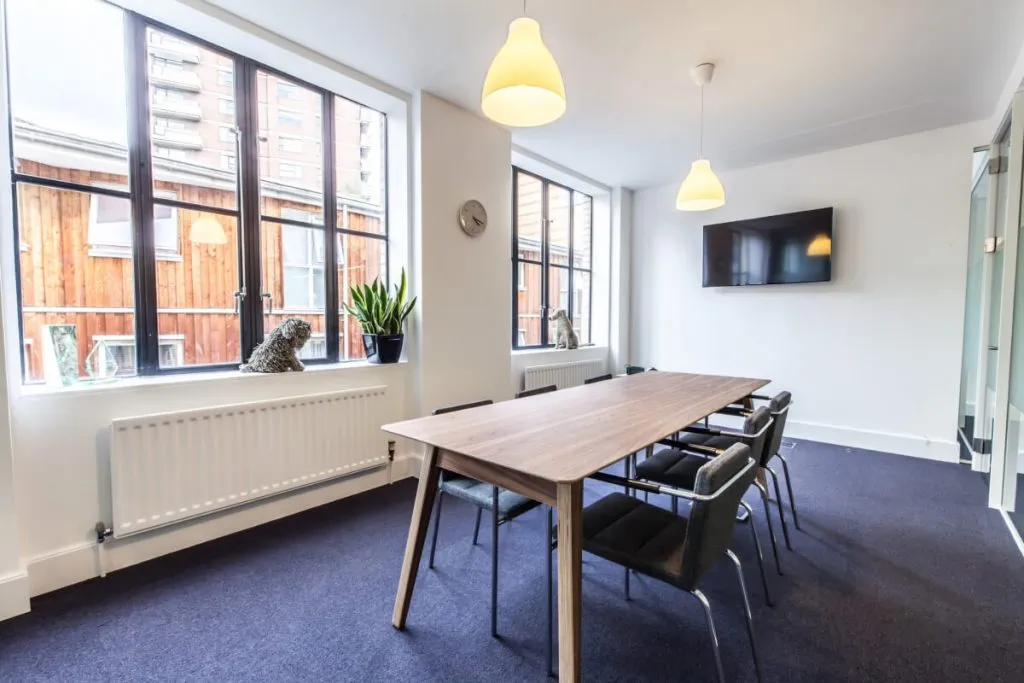 Frequently asked questions
1. How much does a hotel refurbishment or fit-out cost on average?
3. Can you handle all aspects of the project, including design and construction?
2. What is the typical timeline for a hotel refurbishment or fit-out project?
4. Are you familiar with local regulations and building codes in London for hotel renovations?
Customer testimonials
Kova is an interior refurbishment company that offers commercial refurbishment in London and the South-East. We've been delivering inspiring spaces for nearly 12 years, and have helped hundreds of clients with office.
Flos show room fit out from Kova
Review of Flos showroom decoration from the manager of the company Poula
Refurbishment for Très Health & Well-being
Review from the owner of the Tres Health & Well-being clinic. James talks about the timing, quality and result of the work done.
ITN Solicitors Office Fit Out
Reviewed by ITN Solicitors. Anna Dean talks about the timing, quality and results of the work done.
Museums Association Fit Out
Feedback from the General Director of the Association of Museums. Mark Taylor talks about the complexities of their office, the quality and results of Kova's work.
Prospectus
Prospectus appointed Kova interiors to fully refurbish there existing office space to reflect their company's leading role in the HR and recruitment industry.
TPG office refurbishment from KOVA
Feedback from the director of TPG. Marco Caligari talks about the features of his office, the speed and results of Kova's work.
Popular services
Early Years. Brothers, Alex and Dimitri started back in 2000 working in the construction industry, working on sites undertaking partitioning and carpentry work.
Hotel Refurbishment & Fit Out Company London
As the hospitality landscape evolves, hotels are seeking to enhance guest experiences, attract top travelers, and create captivating environments. Hotel refurbishment companies in London are reimagining the purpose of hotel spaces. Key trends include:
Open space offices
Bench furniture to increase employee density and collaboration
The removal of ceiling systems to increase ceiling heights
Polished concrete floors instead of carpets
High-end lunch spaces fitted with lounge areas and soft seating