Hybrid office design
As COVID-19 progressed, businesses have had to make adjustments to continue operating. Going towards remote working was a vital component of this transition. During lockdowns, companies have to create a hybrid work environment or work-from-home strategy. Although the hybrid office concept has many advantages, it is neither a foolproof method nor a magic bullet for solving all problems in the workplace. Hybrid office design in the current day requires careful planning and HR tools that promote communication, teamwork, and employee involvement.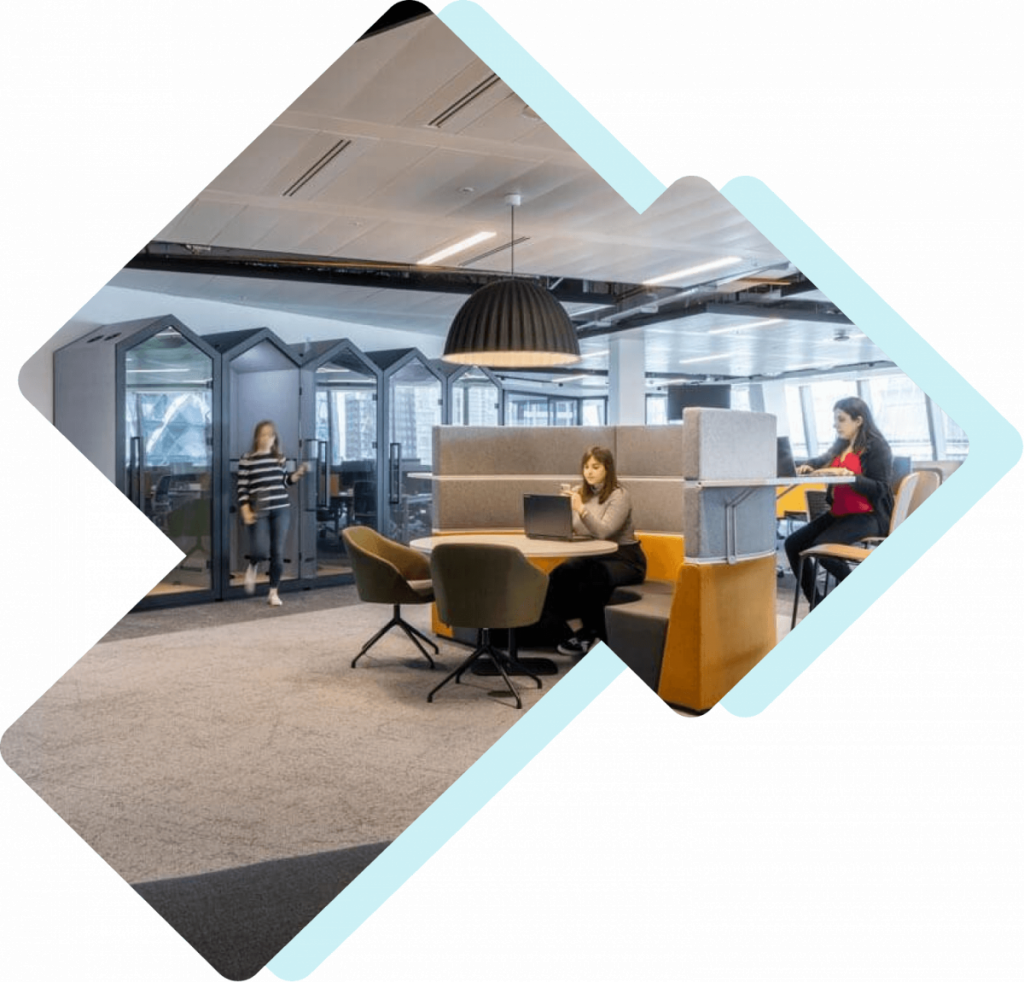 What do hybrid offices look like?
An office in which employees and management of a company operate in a physical office at times, while at other times, workers do their jobs remotely, is known as a hybrid office. Because of the increased flexibility and improved work-life balance provided by the hybrid office environment, employees report a more positive overall experience at work, i.e., hybrid back to work. Hybrid flexible working allows some workers to be physically present at one or more workplaces while others do their jobs from other locations, such as their homes.
What are the features of a hybrid office layout?
The hybrid office layout should make it simple for workers to interact with other team members, whether those people are physically in the office or working remotely. It's essential to provide a setting in hybrid office solutions that encourages teamwork, information exchange, and chance meetings while simultaneously giving workers the option to focus on their individual tasks to hybrid model return to work.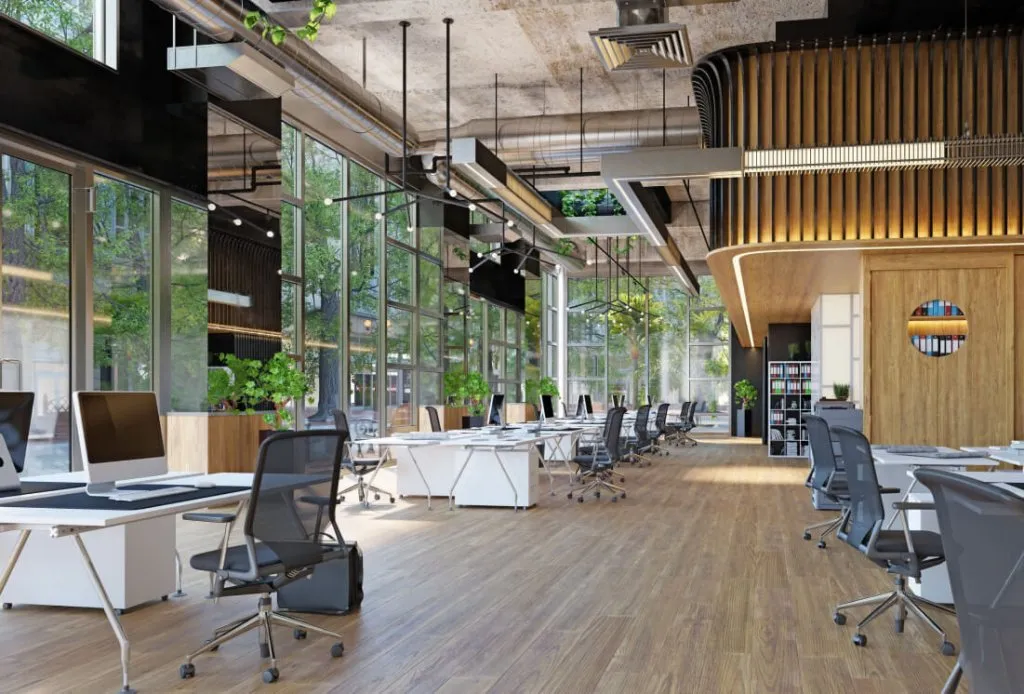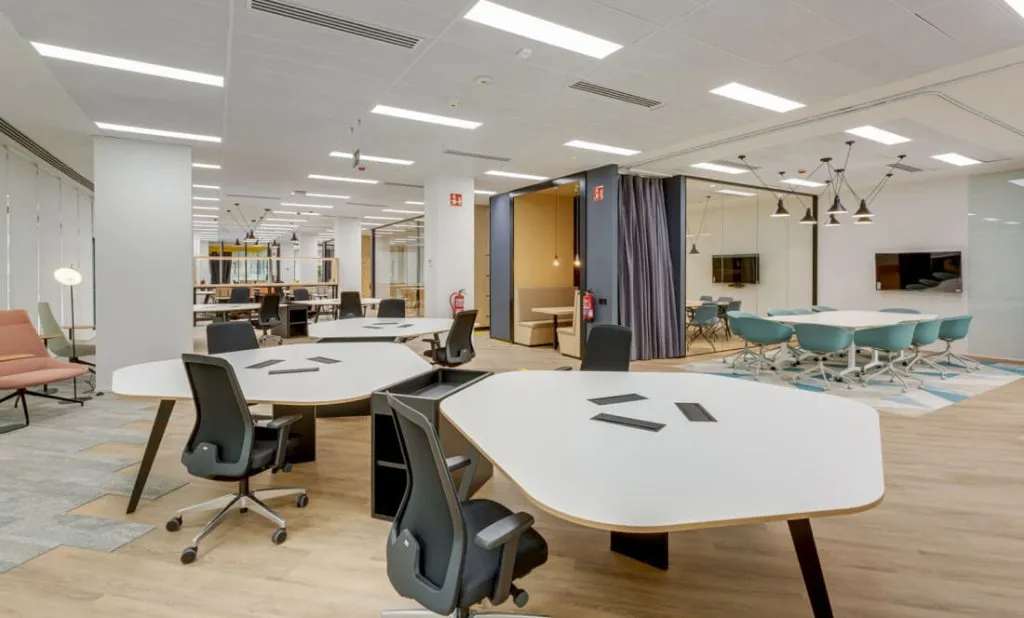 The following are the features of a hybrid office working model:
Hybrid office space should have flexible layouts that can be adapted to the needs of different departments and tasks. Providing more open, collaborative workspaces.
Encouraging layout for both individual work (respecting privacy) and group tasks (easier interaction), huddle spaces for exchanging ideas within a group and tables to accommodate larger groups of people collaborating on projects in hybrid workplace model examples. Areas for whiteboarding, quiet zones, booths, and library spaces should be present in hybrid workplace solutions where people can work peacefully.
Modular furniture allows easy reconfiguration of hybrid working home and office. Hybrid meeting spaces that combine traditional town halls with smaller breakout rooms and are outfitted with screens to accommodate holding team gatherings
Superior technological capabilities inside the conferencing space. Implementation of chat and video conferencing system in workplace hybrid.