Reception Area Design
Kova's contemporary reception area designs blend functionality and the mundane in terms of their aesthetic. The reception should operate flawlessly, and it will help in making a strong statement about your company. We consider the architectural restrictions imposed by the reception area, the ceiling design for an office reception area, the financial limits, and the movement of workers, guests, and deliveries.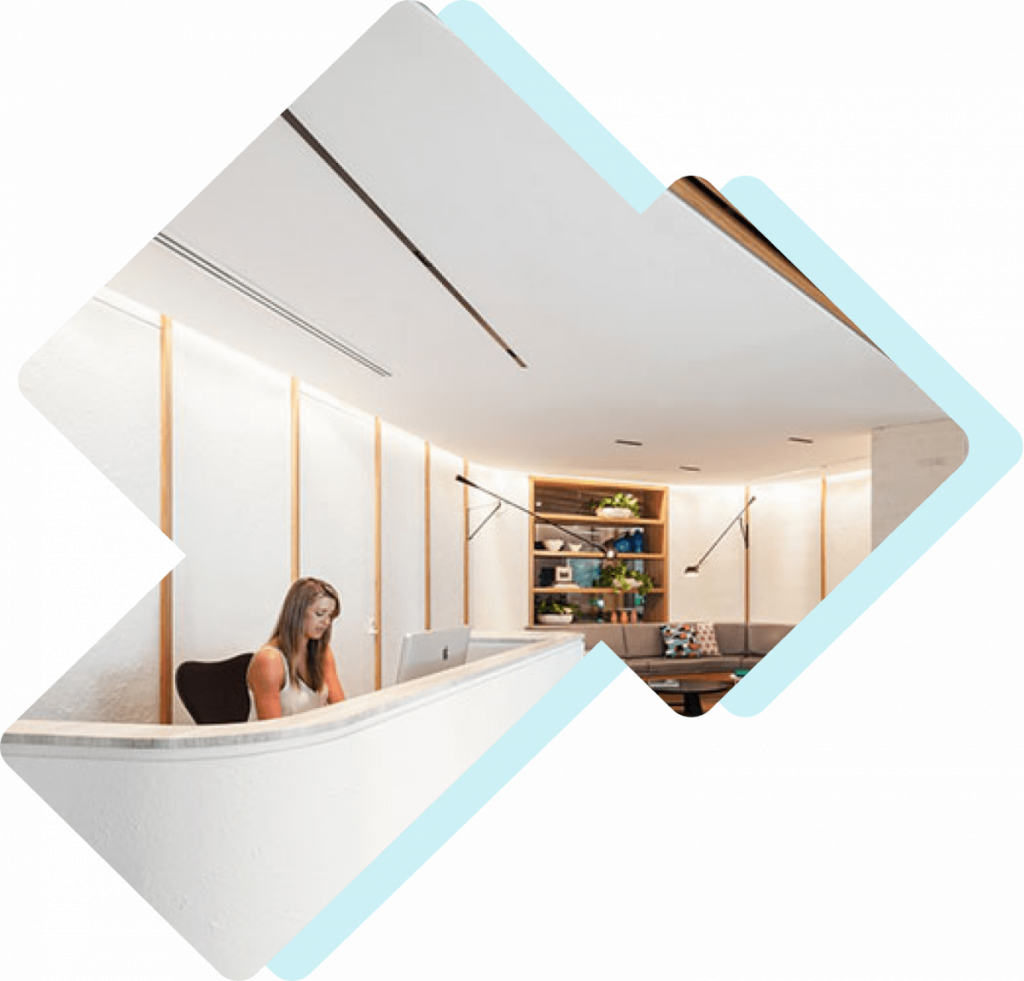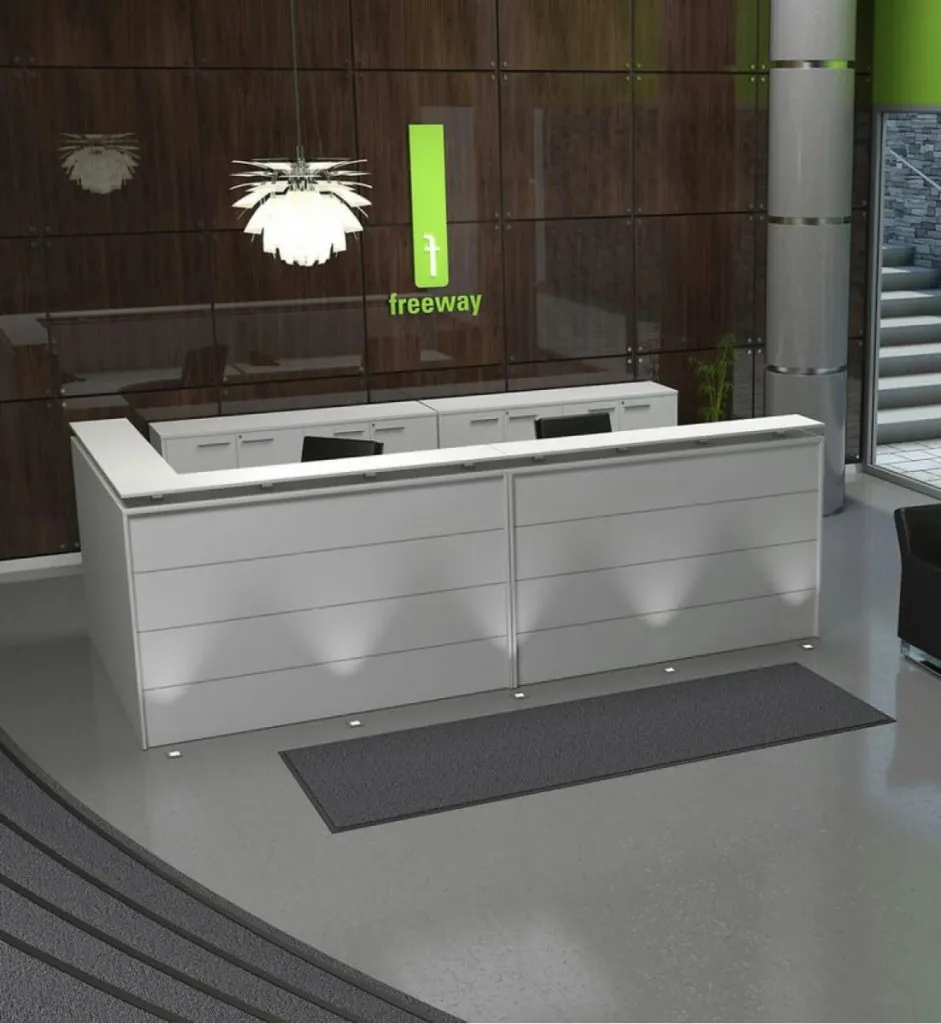 What is important when designing a reception area?
Some elements must be integrated to create an aesthetically beautiful and functional reception area.
Front office reception area designs should demonstrate that the company Is professional and well established
Provides an extra layer of security for guests and visitors
Dental reception area design should offer a comfy waiting area
Hotel reception area design should serve as an Indirect Marketing Tool
Allows for the Monitoring of Employees and Visitors Entering and Leaving the Building
Interior design for small office reception area must help to perform as an Information Desk
Why should the public relations function be involved in the design of a reception area?
Public relation is the primary function of the reception area. The welcome area's primary purpose is public relations. This is where all of your visitors will wait before they see proper personnel. That's where consumers will get their initial impression of the company. Therefore, it has to be good.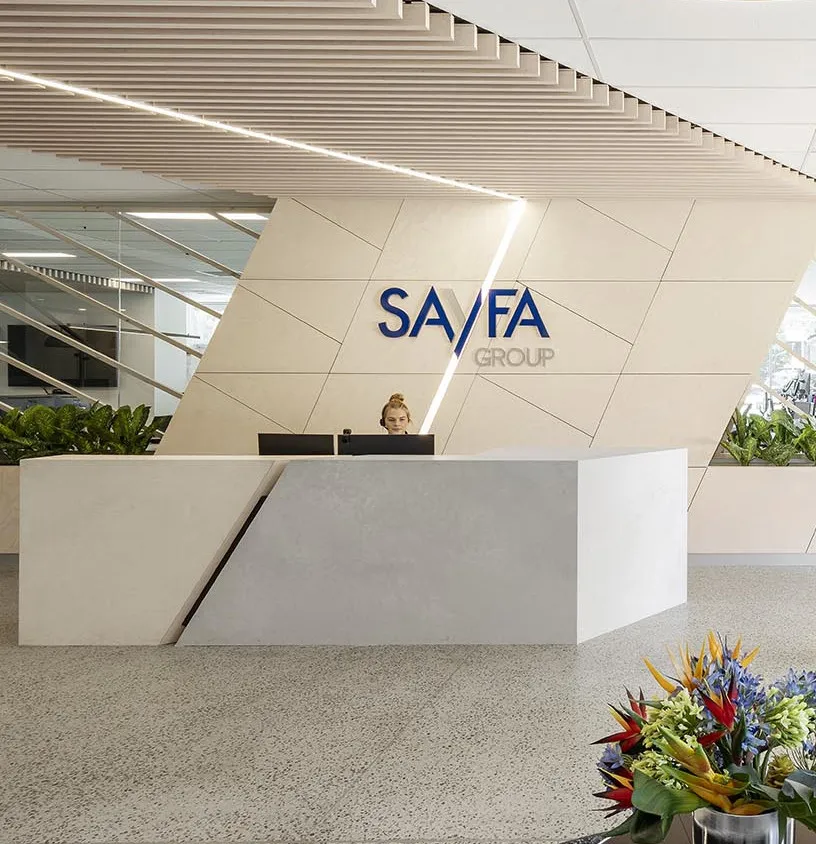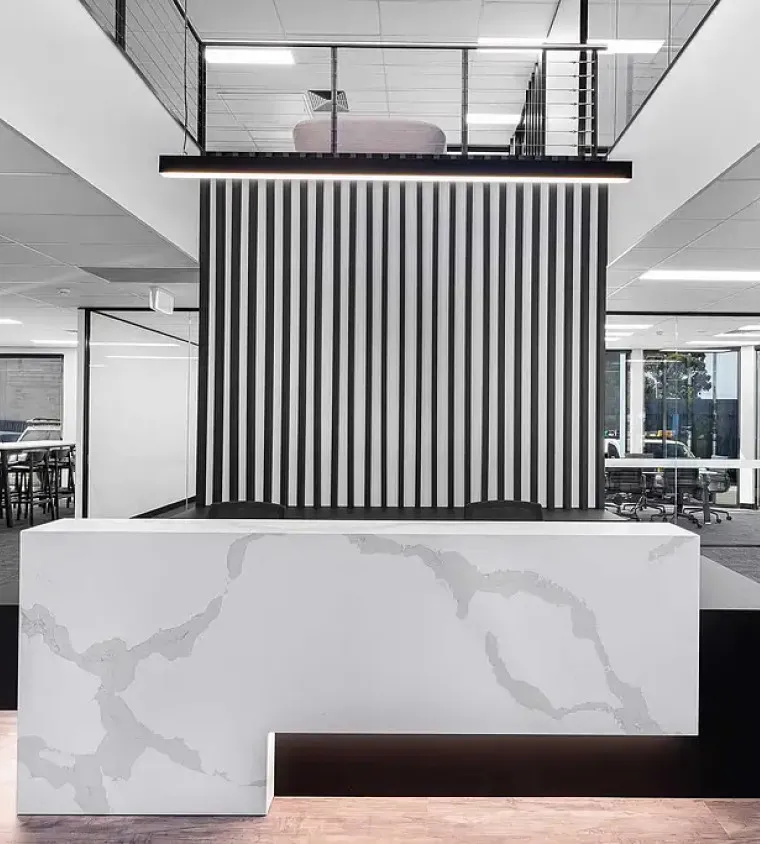 The reception area has to be set up such that it can do the following tasks:
In most businesses, guests will wait in the lobby or reception area for a while before being directed to the appropriate department or employee. The space should be arranged so that receptionists can appropriately greet visitors, make them feel at ease, and handle them professionally.
Not all guests have scheduled meetings with other employees. The medical office reception area design should be set up to make it easy for the receptionist to serve visitors, whether by providing them with informational pamphlets or directing them elsewhere.
A modern reception area design should facilitate pleasant public engagement and convenient and comfortable telephonic communication.
With the assistance of our professionals, you can create a reception area that will leave a lasting impression on your clients. So please get in touch with one of our specialists, who can discuss the ideal custom office reception area design ideas.