Retail Fit Out&Refurbishment Services
At Kova Interiors, we're thrilled to expand our skills in office fit outs and refurbishments to retail transformations. Our dedicated team excels at crafting impressive designs and flawlessly executing plans for fit-outs, renovations, and refurbishments. Discover the potential of Retail Fit Out&Refurbishment Contractors, where we skillfully combine captivating aesthetics with enhanced functionality to uplift your retail space.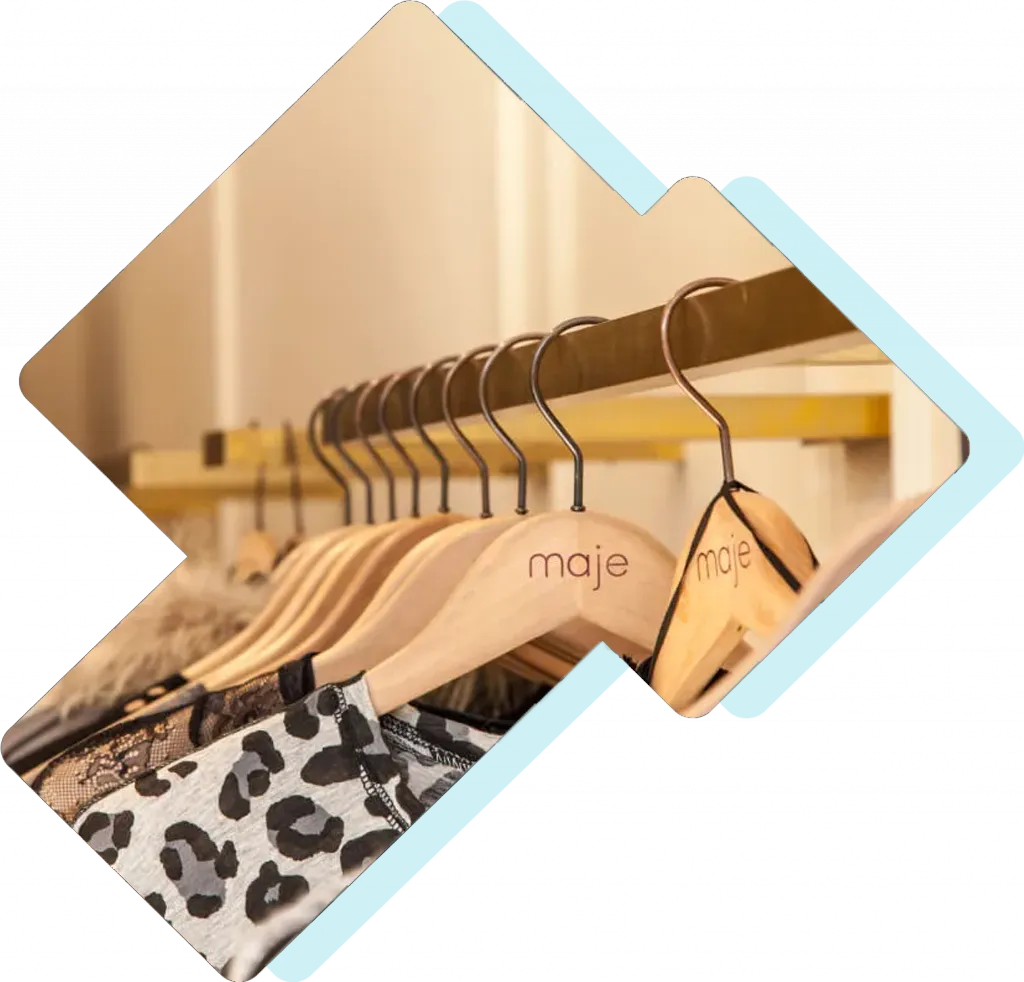 Retail Fit Out&Refurbishment Company Overview
At Kova Interiors, we see retail spaces as more than just shops – they're experiences. Our Retail Fit Out&Refurbishment contractors design space to make your vision a reality, ensuring each customer's visit is exceptional. We take a comprehensive approach, fusing contemporary design, functional layouts, and cutting-edge technology, all carefully coordinated to transform your retail space into a captivating and delightful haven.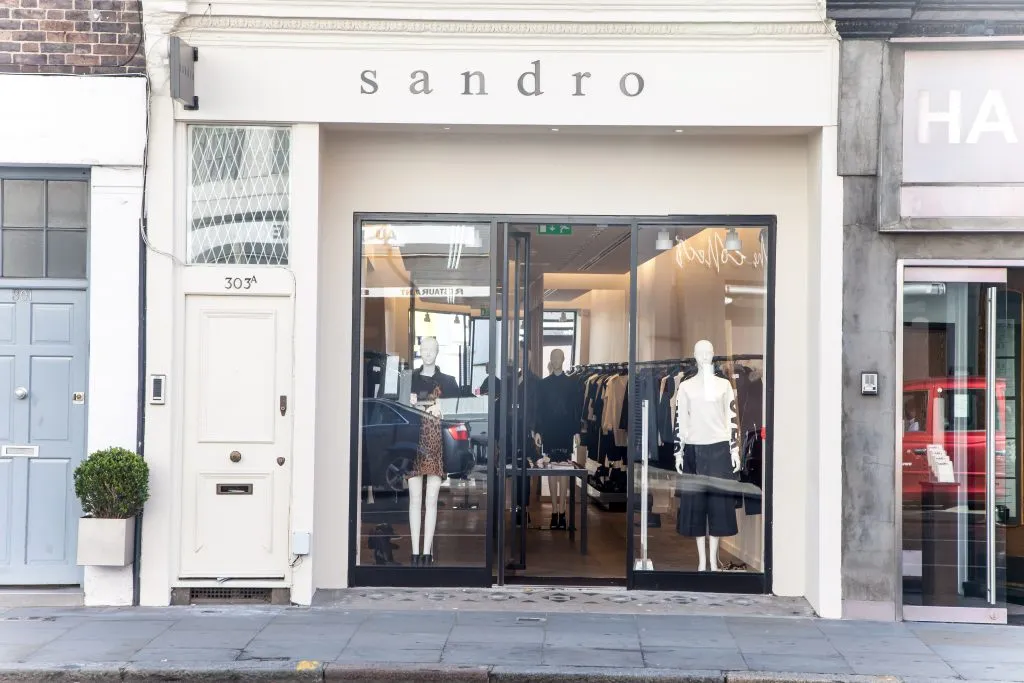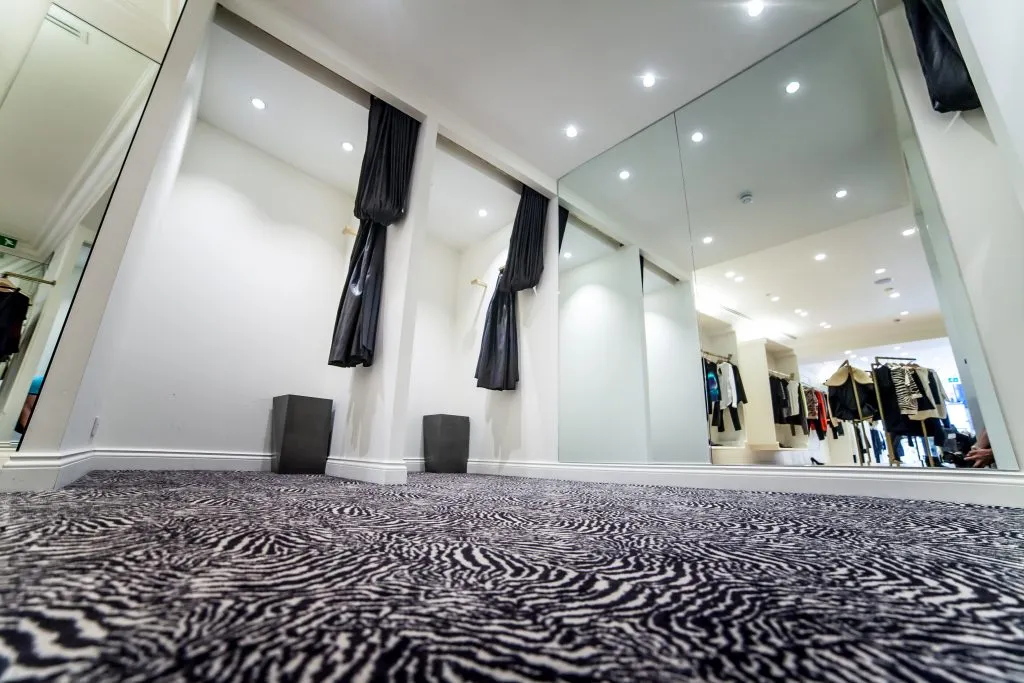 Services we offer
Discover a world of possibilities with our comprehensive Retail Fit Out and Renovation Services. Refurbishment brings new life to your space, revitalizing its charm and functionality. Our Fit Out services create a tailored environment, perfectly suited to your needs. Unveil a fresh perspective with our Remodeling expertise, reshaping your space for a modern touch. Let our talented team of designers transform your vision into reality, infusing creativity and practicality into every corner.
Store renovation experts
With a proven experience of over 12 years in the market, Kova Interiors stands as a trusted name in commercial fit-out and refurbishment. Operating across London, including central areas and various boroughs, our skilled team specializes in crafting captivating store transformations. From refits to comprehensive renovations, we bring a wealth of experience to every project, ensuring your retail space is revitalized to its fullest potential.
Step into a world of retail transformation with Kova Interiors' Retail Fit Out & Refurbishment Contractors. Our team of experts is ready to infuse your retail space with creativity and functionality, exceeding your expectations at every turn. From start to finish, we work closely with you to bring your vision to life, seamlessly blending captivating designs with practical solutions. Elevate your retail space with us today and see your brand thrive. Let's reimagine your retail journey together – get in touch now to explore the possibilities!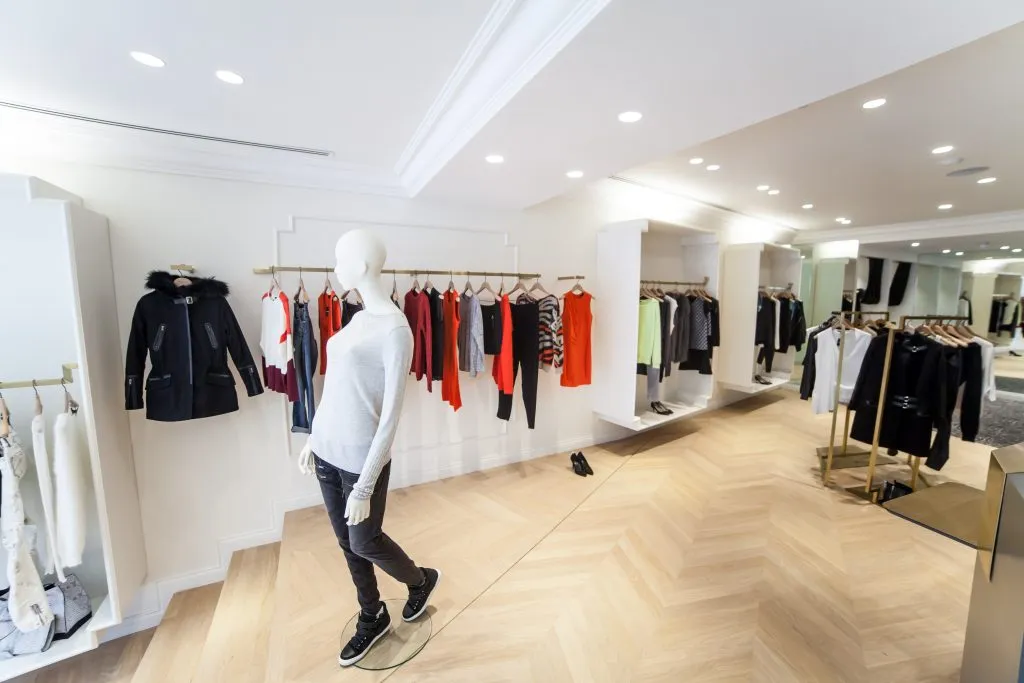 Retail fit out process
1
Brief
We listen to your requirements and understand how you want your shop to look and, more importantly, what impression you want it to give.
2
Concept
At this stage, we provide the inspirational ideas that shape a pop-up store or the retail space, and create maximum efficiency. There's logic in everything we do, which becomes apparent.
3
3D visualisations
We transform your concepts into 3D visualisations to give you a real sense of your future shopping space. We create layout drawings to suit your requirements and demonstrate the proposed furniture, finishes and fittings.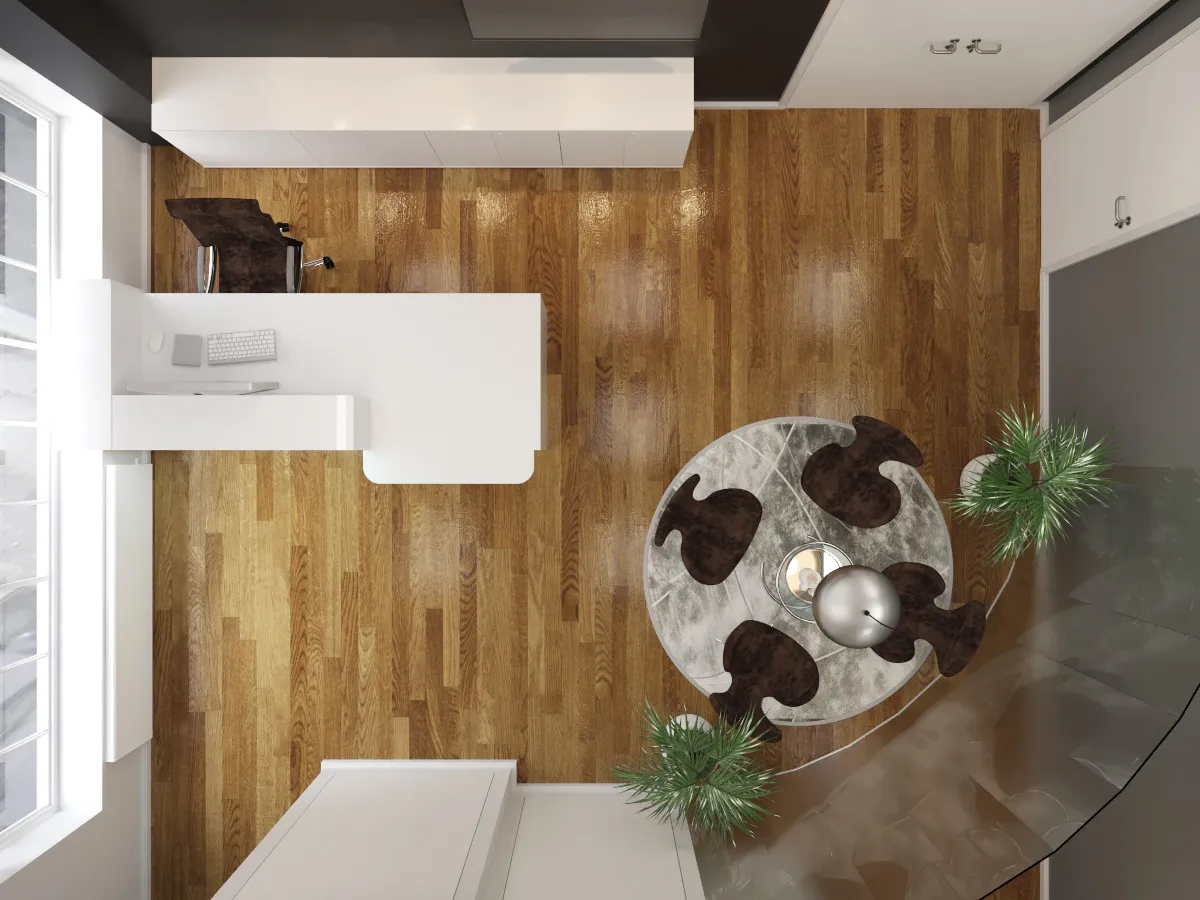 4
Design in Details
We coordinate your agreed design concept with the physical makeup of the space. We ensure that all mechanical and electrical aspects of your building are included in detail in your final design plan.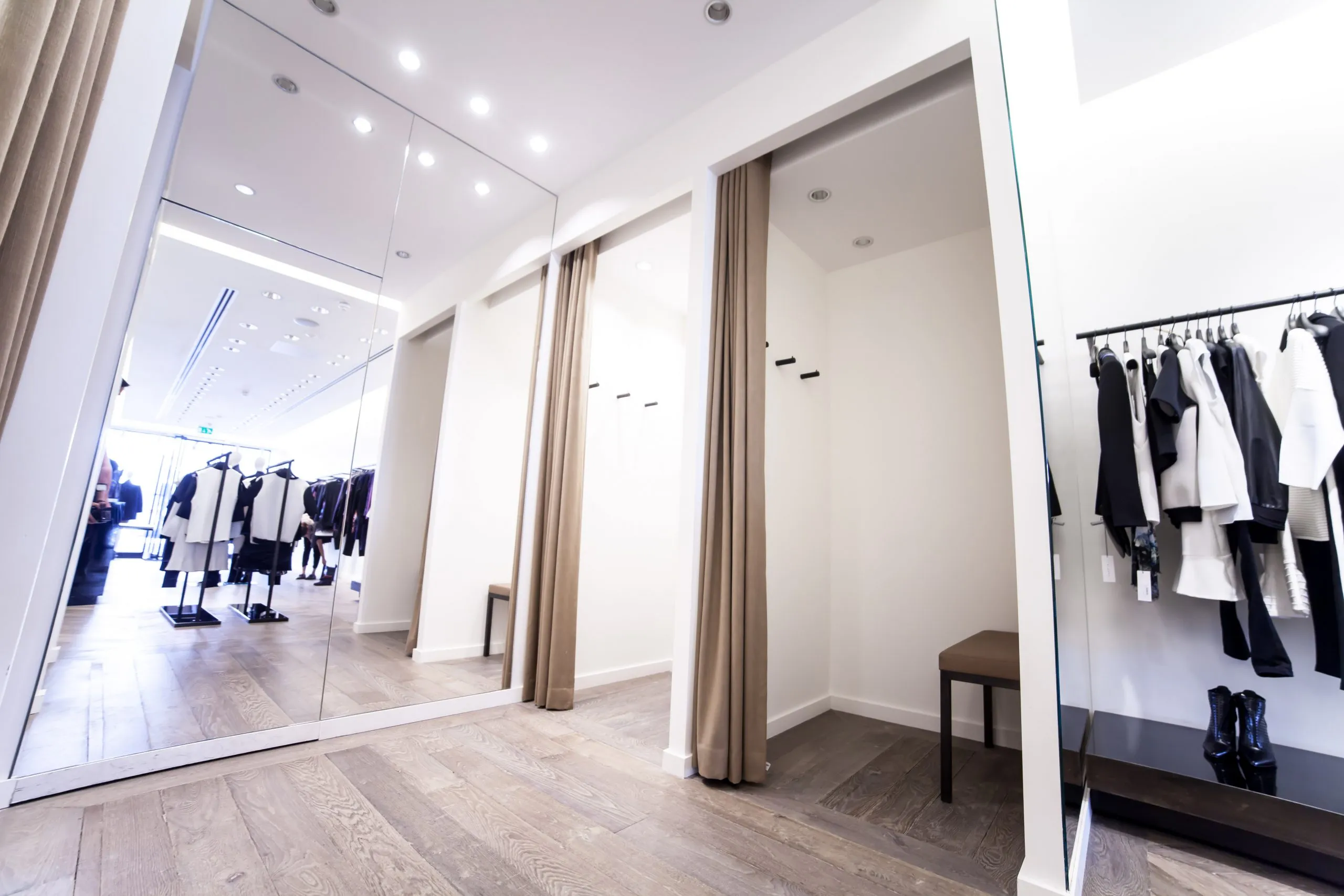 5
Construction
Our design process is agreed with your final programme, with every decision you make embedded into the schedule.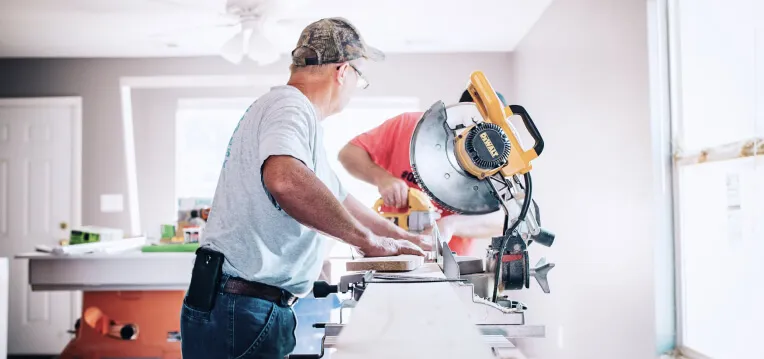 Retail Fit Out&Refurbishment Categories
Full Store Refurbishment: Comprehensive renovation for a complete store transformation, including layout changes, lighting, fixtures, and more.
Interior Design & Branding: Crafting captivating aesthetics that align with brand identity, using colors, materials, and signage to enhance the shopping experience.
Pop-Up Store Setup: Designing temporary retail spaces with flexible layouts to captivate customers and drive short-term promotions.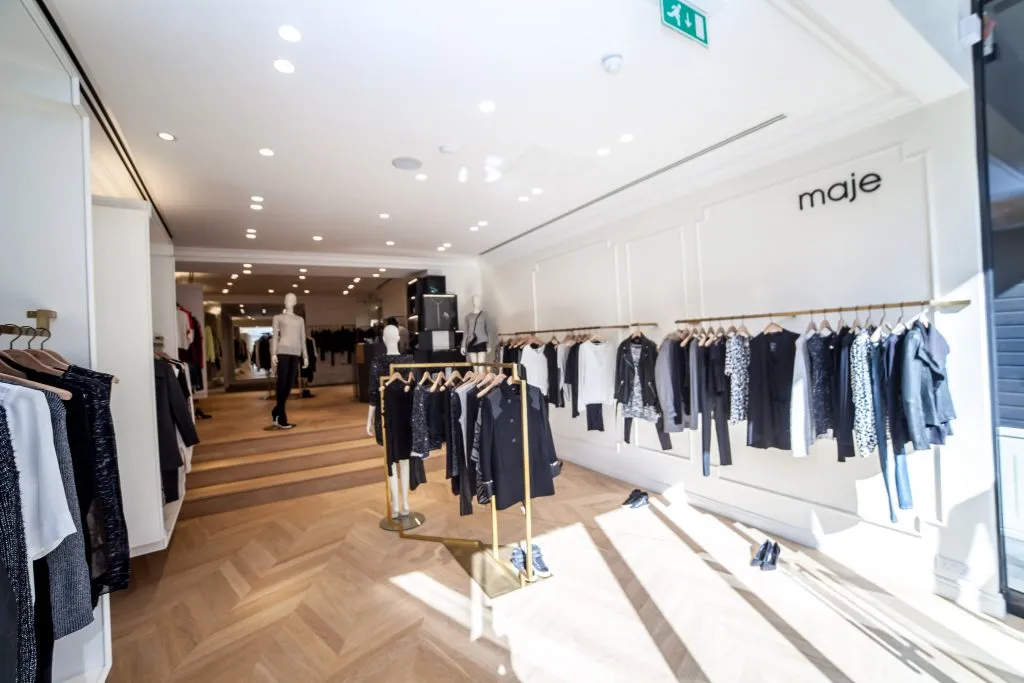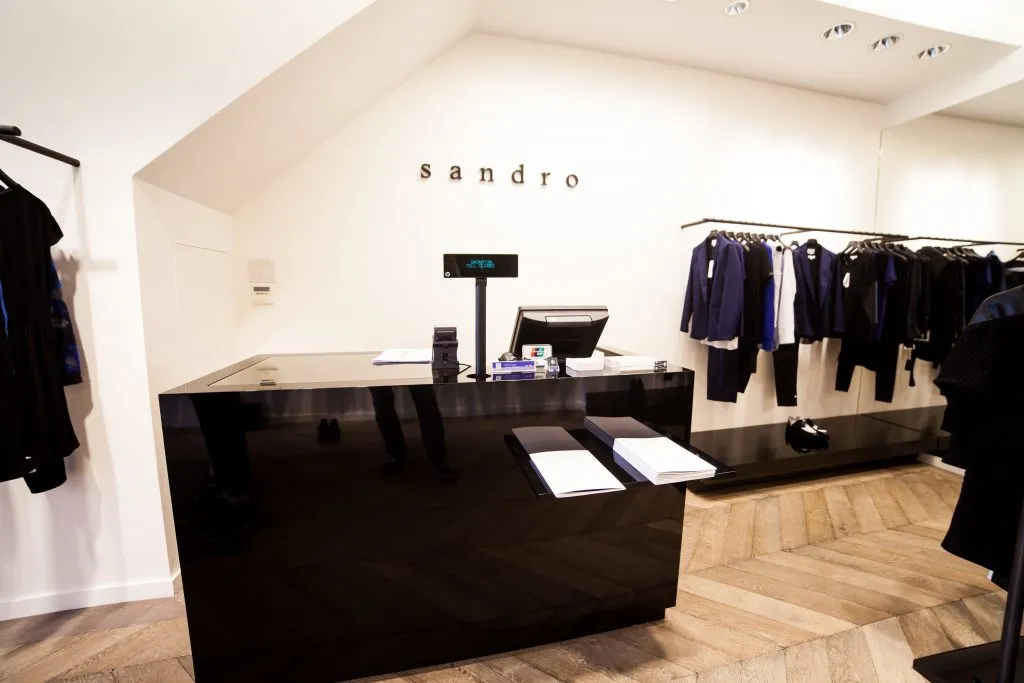 Professional team
Our team brings a world of experience to the table, covering a wide range of commercial fit outs, renovations, and retail refits. From bustling offices to cozy shops, we've got a knack for creating spaces that not only look great but also work like a charm. We're all about making your vision come to life, whether it's giving a facelift to a familiar spot or crafting something entirely new.
Our experts will help you solve your problem
We have successfully delivered hundreds of commercial fit-outs and refurbishments. We continue our partnership with many of our clients who were happy and satisfied with the fit-out and refurbishment projects we completed for their companies.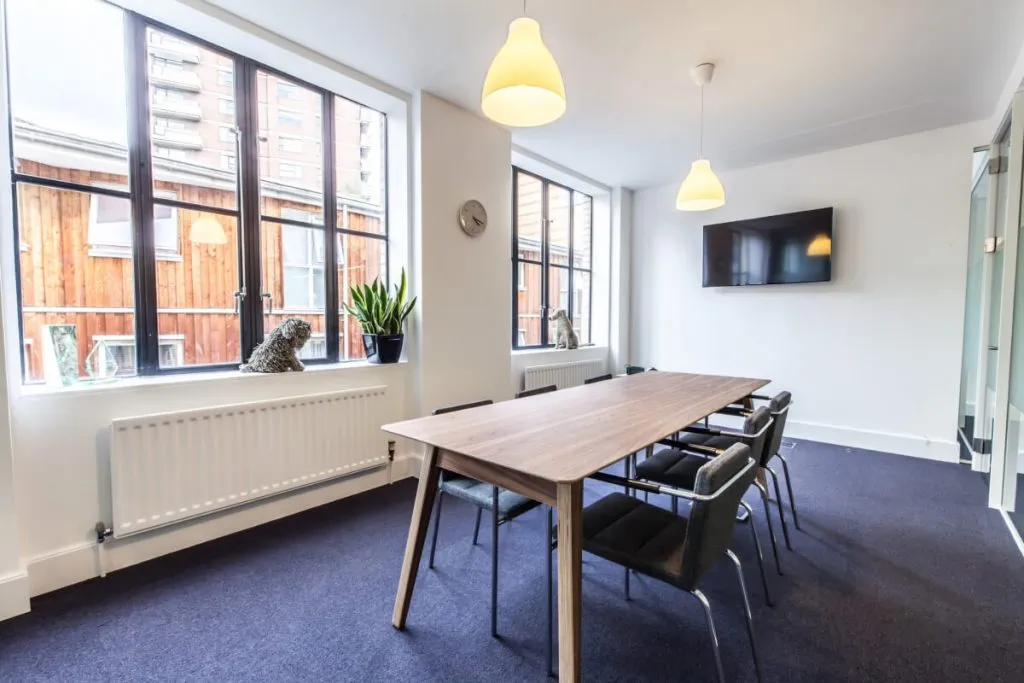 Frequently asked questions
1. What is a retail fit out?
2. How long does it take to fit out a shop?
Customer testimonials
Kova is an interior refurbishment company that offers commercial refurbishment in London and the South-East. We've been delivering inspiring spaces for nearly 12 years, and have helped hundreds of clients with office.
Refurbishment for Très Health & Well-being
Review from the owner of the Tres Health & Well-being clinic. James talks about the timing, quality and result of the work done.
Flos show room fit out from Kova
Review of Flos showroom decoration from the manager of the company Poula
ITN Solicitors Office Fit Out
Reviewed by ITN Solicitors. Anna Dean talks about the timing, quality and results of the work done.
TPG office refurbishment from KOVA
Feedback from the director of TPG. Marco Caligari talks about the features of his office, the speed and results of Kova's work.
Museums Association Fit Out
Feedback from the General Director of the Association of Museums. Mark Taylor talks about the complexities of their office, the quality and results of Kova's work.
Prospectus
Prospectus appointed Kova interiors to fully refurbish there existing office space to reflect their company's leading role in the HR and recruitment industry.
Popular services
Early Years. Brothers, Alex and Dimitri started back in 2000 working in the construction industry, working on sites undertaking partitioning and carpentry work.
Retail Fit Out&Refurbishment Contractors
In a rapidly evolving retail landscape, the need to captivate customers and provide exceptional experiences has never been more crucial. At Kova Interiors, we're not just a hotel refurbishment company – we're redefining retail spaces with innovation and expertise. Our services go beyond trends; we tailor each fit out and refurbishment to suit your brand's unique identity and goals.
With our team of skilled professionals, we're driving key trends that resonate with the modern retail environment:
Open Concepts: We understand the power of open spaces to engage customers and create a welcoming atmosphere. Our expertise in open office designs translates seamlessly to retail settings, enhancing customer flow and interaction.
Functional Furniture: Bench furniture isn't just for offices anymore. Our approach maximizes space efficiency, ensuring that your retail area is optimized for both product displays and customer comfort.
Elevated Ceilings: We're shattering the limitations of conventional ceiling systems, embracing higher ceilings that give your retail space a more expansive and visually pleasing ambiance.
Contemporary Flooring: Say goodbye to traditional carpets. Our preference for polished concrete floors not only adds a touch of modern elegance but also ensures durability, low maintenance, and aesthetic versatility.
Inviting Gathering Areas: High-end lunch spaces aren't exclusive to offices. We craft inviting lounge areas and soft seating in your retail environment, providing customers with a comfortable space to linger, connect, and explore.
As a leading Retail Fit Out & Refurbishment Contractor, we're committed to elevating your retail space beyond the ordinary. Our proven track record, combined with our dedication to staying ahead of industry trends, positions us as your partner in creating captivating retail environments. Contact us today to bring your retail vision to life and seize the opportunities of tomorrow's retail landscape.