Coworking & serviced office design
Our understanding of the coworking space design considerations has been significantly expanded as a direct result of the many years' worth of expertise that we have accumulated in constructing world-class coworking and serviced office spaces. We have designed and built some of the UK's biggest and most successful sites for coworking and serviced office providers.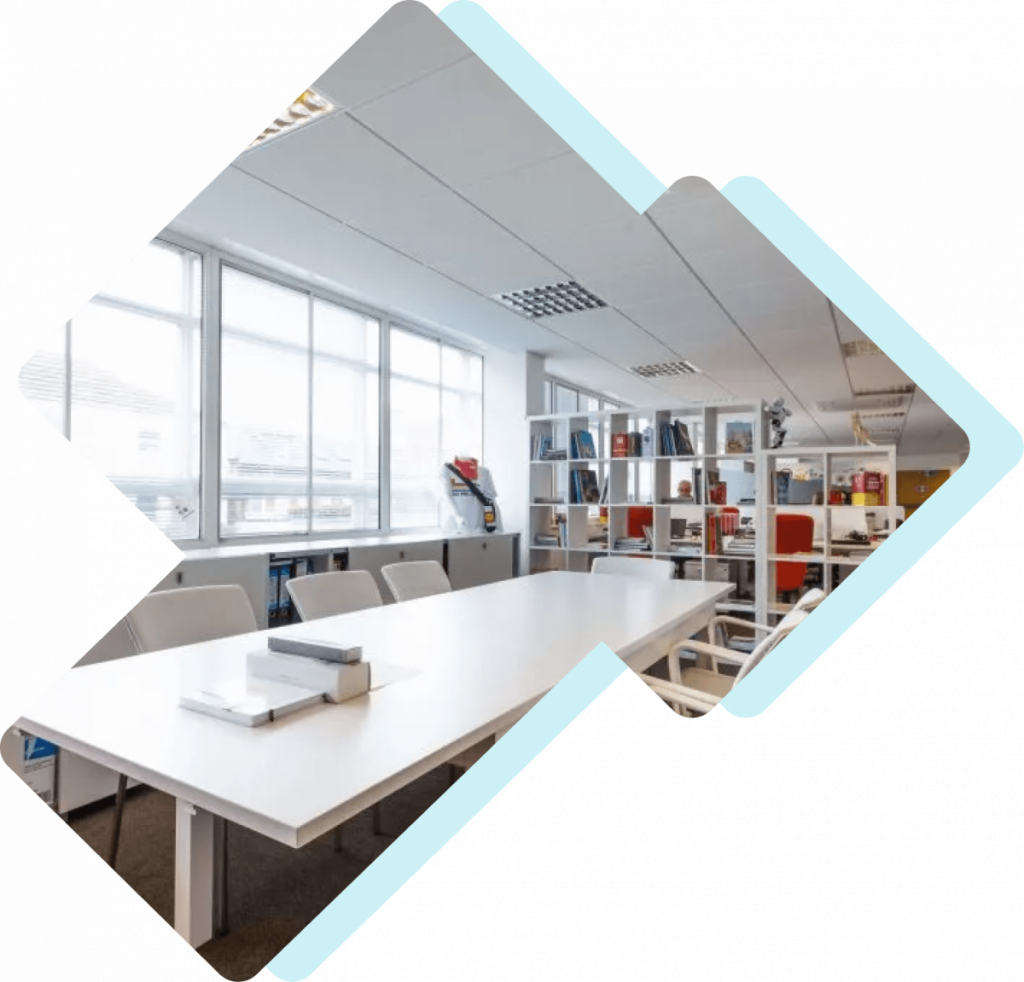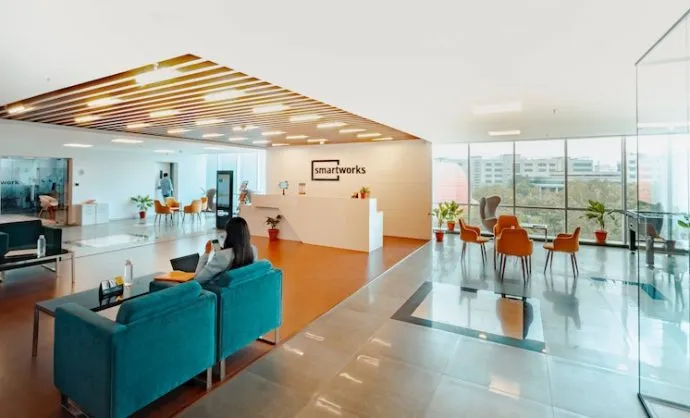 How to design a coworking space?
Coworking space design layout allows employees from various businesses to collaborate while they are located in the same building. Sharing facilities, services, and tools is a defining characteristic of coworking space for interior designers.Creative coworking space designs are more than simply a method of decreasing overhead costs; they also provide a means of sharing infrastructure, which lets members share the burden of the costs associated with maintaining an office.
Coworking space design requirements include:
Location is the most crucial factor when looking for a coworking office design. The ideal coworking space design concept is probably not the one that is located in the immediate neighbourhood, but it should be easy to get there by car, bike, or public transit.
The provision of premium facilities has the potential to transform an ordinary coworking space into something remarkable and modern coworking space design. Outdoor space has significant benefits for coworking design trends.
A coworking space might be a stepping stone for significant businesses when considering whether to permanently expand into a new market. Make sure the coworking space interior design you choose has short-term office leases so that you may quickly grow or contract as needed to meet the demands of your business.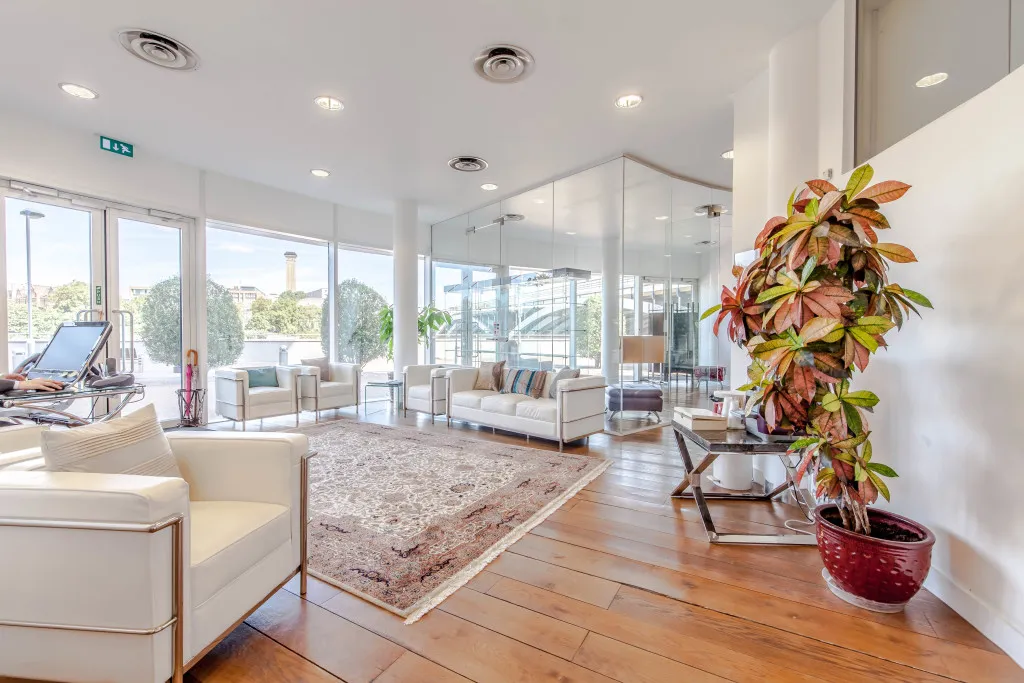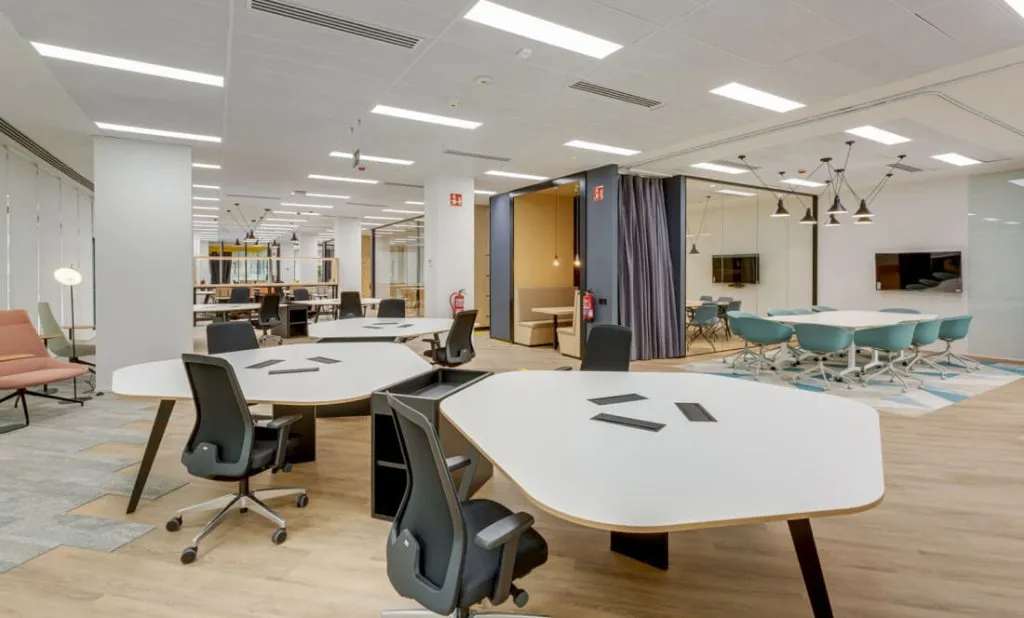 Budget will define the best coworking design within your team's price range, but it's crucial to consider how your needs may alter as your business expands or contracts.
Depending on the nature of your profession, you may need extra precautions to ensure your safety and privacy. Companies big enough to lease an entire floor should opt for open-plan offices with flexible desk arrangements for coworking design ideas. In contrast, for small coworking space design, it is more convenient to access private, lockable offices or bookable conference rooms inside a larger shared workplace.
Customer testimonials
Kova is an interior refurbishment company that offers commercial refurbishment in London and the South-East. We've been delivering inspiring spaces for nearly 12 years, and have helped hundreds of clients with office.
Prospectus
Prospectus appointed Kova interiors to fully refurbish there existing office space to reflect their company's leading role in the HR and recruitment industry.
TPG office refurbishment from KOVA
Feedback from the director of TPG. Marco Caligari talks about the features of his office, the speed and results of Kova's work.
Flos show room fit out from Kova
Review of Flos showroom decoration from the manager of the company Poula
ITN Solicitors Office Fit Out
Reviewed by ITN Solicitors. Anna Dean talks about the timing, quality and results of the work done.
Museums Association Fit Out
Feedback from the General Director of the Association of Museums. Mark Taylor talks about the complexities of their office, the quality and results of Kova's work.
Refurbishment for Très Health & Well-being
Review from the owner of the Tres Health & Well-being clinic. James talks about the timing, quality and result of the work done.