Refurbished Meeting Room
A meeting room is a crucial component of any business, whether refurbished as part of an overall office renovation, fitted out, or independently constructed. Our staff will work with you on meeting room refurbishment that complements the layout of your workplace and has a design that symbolizes your company.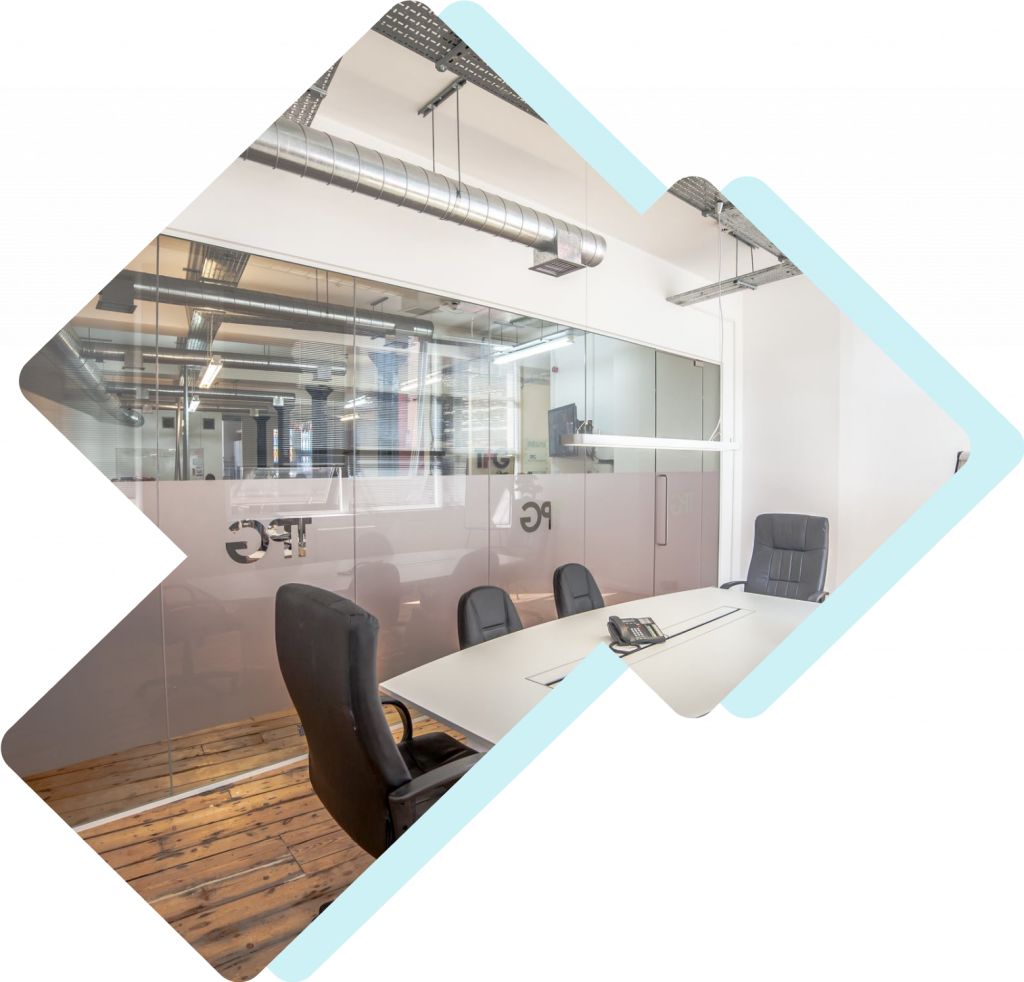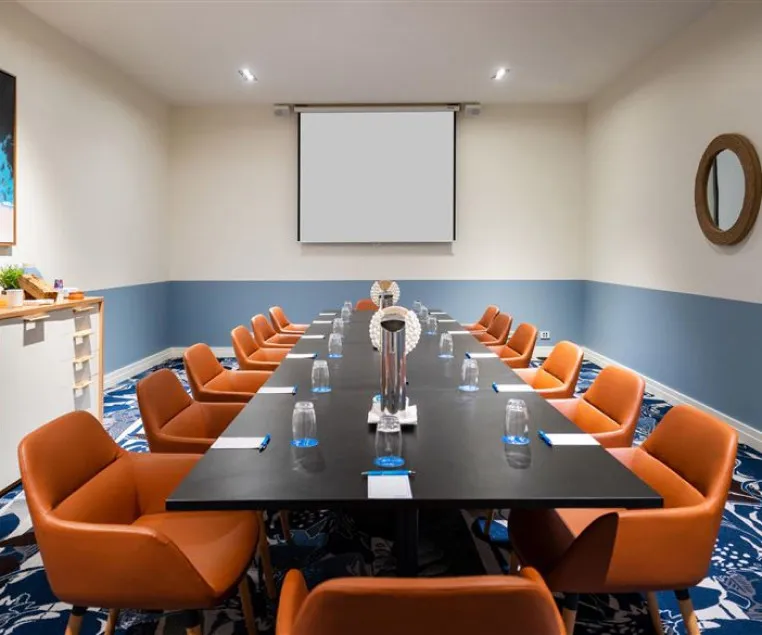 How do you make meeting rooms more inviting?
Here are some suggestions if you're looking for ways to make your refurbish meeting room more comfortable and inviting.
Incorporate a large conference table during the refurbishment of the conference room.
Ensure that the sitting is both comfy and well-spaced out.
Make sure the appearance of the stationery is spotless.
Refurbish the floor coverings.
Intensify the room's illumination, but do it precisely
Include acoustic components in the mix.
Keep up with the latest technological trends.
What are the various styles used when setting up a meeting room?
Let's look at different meeting room styles that are the most popular and talk about how well they fit the requirements for the renovation of the conference room.
1
Auditorium Stуlе Meeting Room
When you think of a classic meeting room, this kind of setting comes to mind. The speaker has a central stage or location, and the seats in the audience are placed in a row that is either straight or semi-circular, with all of them facing the stage. This theatre space is ideal for presentations that involve one-way communication, such as audio-visual demonstrations.

2
Banquet Style Meeting Room
This conference room style is characterized by multiple (and typically circular) tables arranged in a spacious, open area. These tables will either have spaces for people to stand around them or up to eight seats placed around them, depending on the room's function.

3
Hоllоw Sԛuаrе Style Meeting Room
This is a configuration of tables that consist of (typically) four tables arranged adjacent to one another in the shape of a rectangle, square, or any other multi-designed form. An empty space in the middle allows a person to walk between the four tables to encourage discussion or propose a notion to the group. This format works well for groups of fewer than twenty people.

4
Bоаrdrооm Style Meeting Room
It is a traditional layout for conference rooms, in which senior executives sit in a circle around a table in the middle of the room to address various pressing issues. In the middle, there is either a rectangular or an oval table, and seats are arranged all around it. It is widely used for meetings focusing on the agenda and video conferencing. This type of meeting room can accommodate a maximum of 25 people.
5
Classroom Style Meeting Room
It is a hybrid space that features components of several different types of conference rooms. There is a single central speaker, and the audience is seated in rows facing the speaker, although there are tables in front of them for taking notes and other activities.

Customer testimonials
Kova is an interior refurbishment company that offers commercial refurbishment in London and the South-East. We've been delivering inspiring spaces for nearly 12 years, and have helped hundreds of clients with office.
ITN Solicitors Office Fit Out
Reviewed by ITN Solicitors. Anna Dean talks about the timing, quality and results of the work done.
Prospectus
Prospectus appointed Kova interiors to fully refurbish there existing office space to reflect their company's leading role in the HR and recruitment industry.
Flos show room fit out from Kova
Review of Flos showroom decoration from the manager of the company Poula
Museums Association Fit Out
Feedback from the General Director of the Association of Museums. Mark Taylor talks about the complexities of their office, the quality and results of Kova's work.
TPG office refurbishment from KOVA
Feedback from the director of TPG. Marco Caligari talks about the features of his office, the speed and results of Kova's work.
Refurbishment for Très Health & Well-being
Review from the owner of the Tres Health & Well-being clinic. James talks about the timing, quality and result of the work done.