Sustainable office
In recent years, sustainability has become a critical aspect of the design and construction industry. The need for sustainable practices has extended beyond residential homes and commercial buildings, to office spaces. Sustainable office fit-out benefits to the reduction of the carbon footprint of office spaces and improvement of the employees' well-being.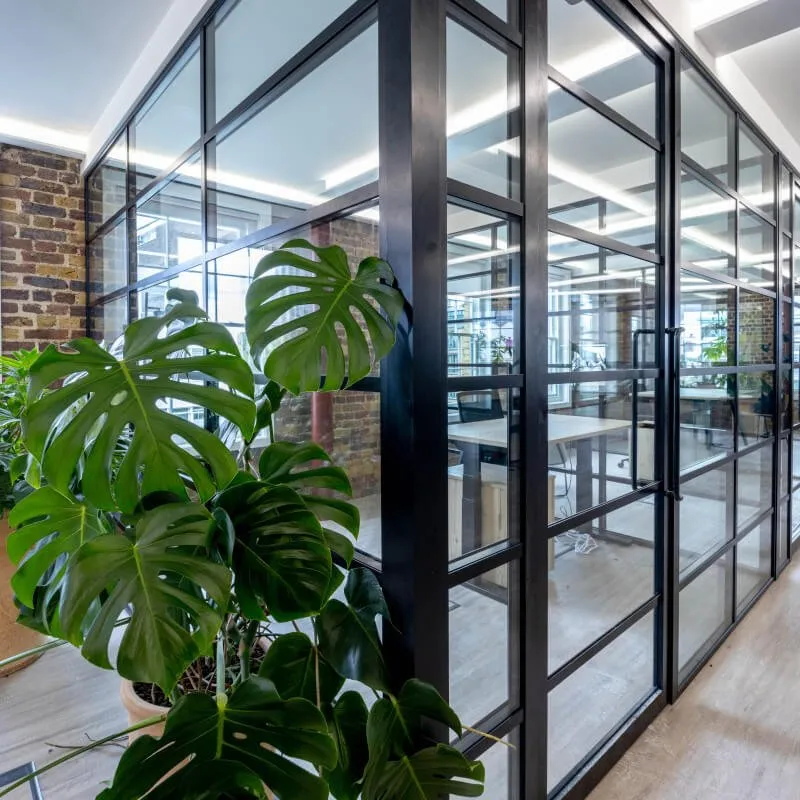 What is a sustainable office fit-out?
A sustainable office fit-out refers to the process of designing and constructing office spaces that prioritize environmental sustainability and social responsibility. This involves selecting recycling materials and using methods that reduce the carbon footprint of the office and enhance employee welfare.
The choice of materials is an essential component of a sustainable office fit-out project, and it involves the selection of materials that are environmentally friendly, such as low-emission paints, sustainable timber, and recycled materials. The use of energy-efficient technologies, such as lighting and heating systems, and the incorporation of natural light and indoor plants, also contribute to a sustainable office fit-out. Ergonomic furniture that prioritizes employee comfort and safety is another essential element of a sustainable office fit-out. Sustainable office fit-outs have also become a way for companies to showcase their commitment to sustainability to customers and stakeholders.
What are the latest sustainable office fit out trends?
The latest sustainable office fit-out trends reflect a growing demand for environmentally-friendly and socially responsible office spaces. One trend is the use of biophilic design, which incorporates nature into the office environment by adding plants and natural elements. This approach promotes employee well-being and productivity, while also improving air quality and reducing energy consumption. Another trend is the adoption of circular design principles, which focus on creating a closed-loop system where materials are recycled and repurposed at the end of their lifecycle. This approach reduces waste and contributes to a circular economy.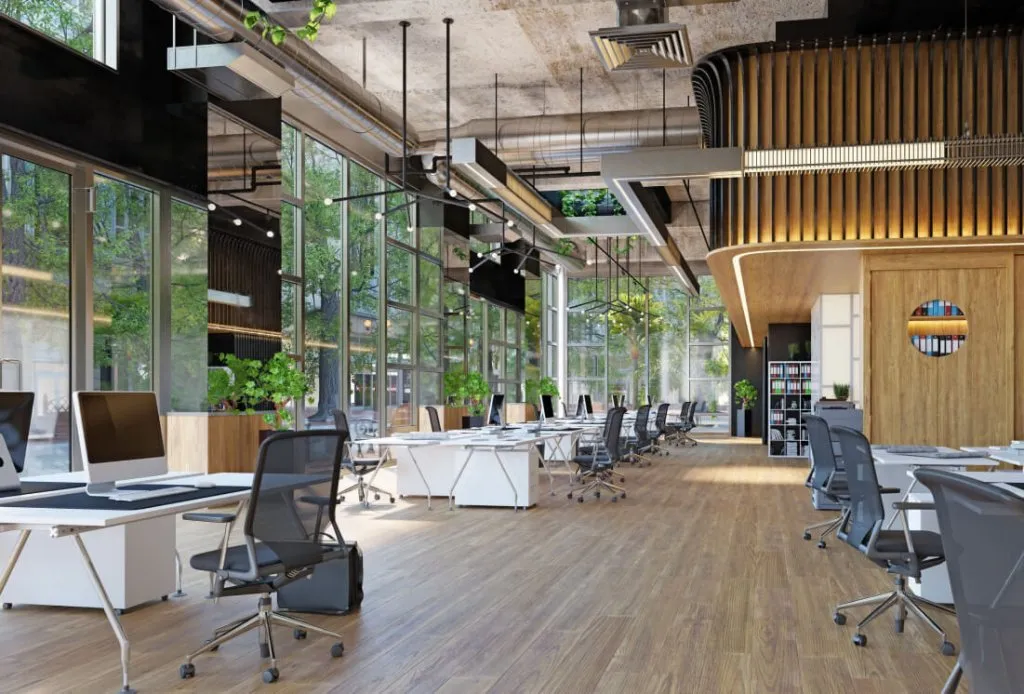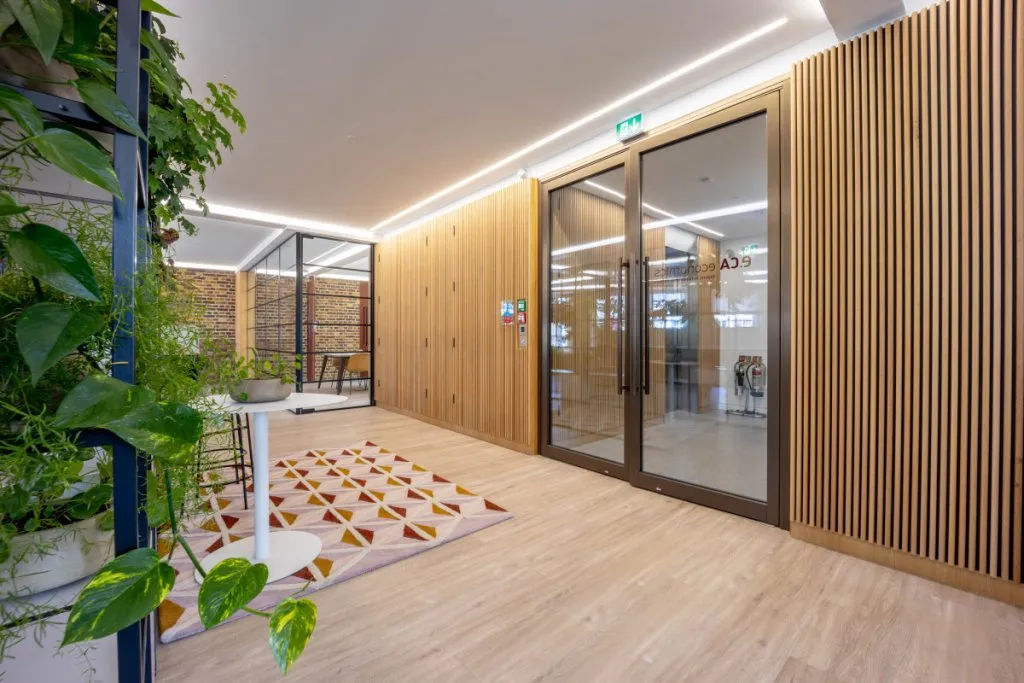 Smart technologies, such as motion sensors and automated lighting systems, are also becoming increasingly popular in sustainable office fit-outs, as they reduce energy consumption and improve the efficiency of office spaces. Finally, there is a growing trend towards creating multi-functional spaces that can be adapted for different uses, such as collaborative workspaces, quiet areas, and meeting rooms. These flexible spaces promote employee engagement and productivity while maximizing the use of office space.
What are the costs associated with a sustainable office fit-out, and is it worth the investment?
The costs associated with a sustainable office fit-out may be higher initially, but the long-term benefits are worth the investment. By using eco-friendly materials and modern technologies, businesses can reduce their operating costs and contribute to a healthier environment. Furthermore, tax incentives and grants are often available to businesses that invest in sustainable practices, including sustainable office fit-outs.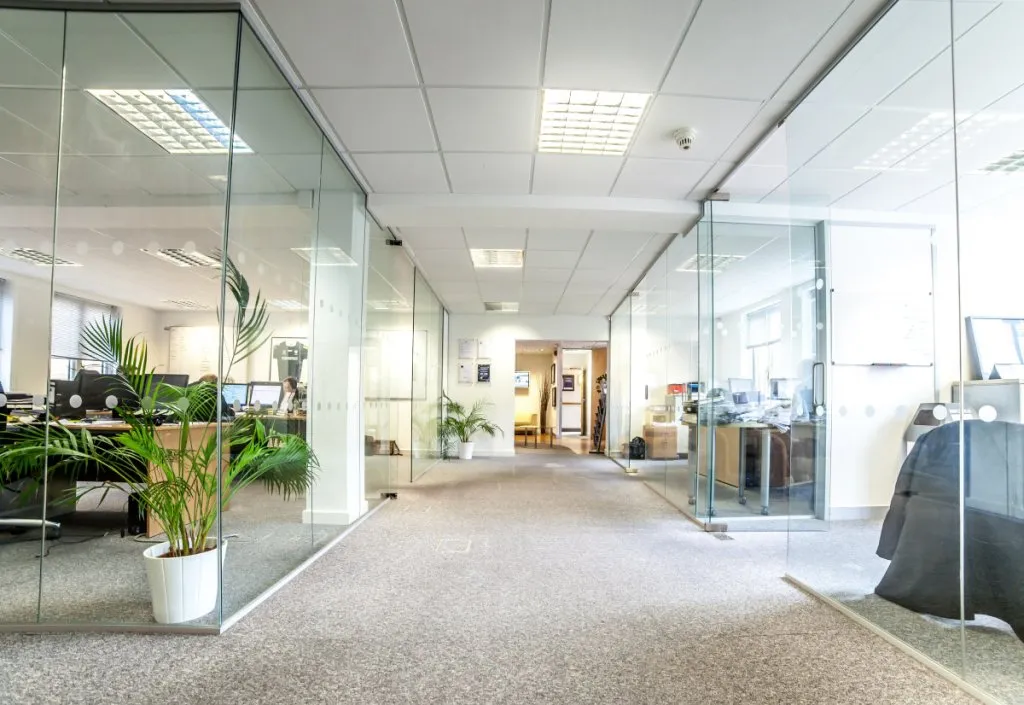 The UK government offers tax incentives to businesses that invest in sustainable office spaces. The Enhanced Capital Allowance (ECA) scheme allows businesses to claim a 100% first-year allowance for investments in energy-saving equipment and technologies. This includes lighting, heating, ventilation, and air conditioning systems, which are often key components of a sustainable office fit-out. Additionally, the Green Business Fund offers up to £5,000 in capital contributions for businesses that invest in energy-saving technologies, including sustainable office fit-outs. These tax incentives and grants make it easier and more affordable for businesses to adopt sustainable practices, while also reducing their carbon footprint and contributing to a healthier environment.
How can I make my office fit out sustainable?
If you're looking to make your office fit-out sustainable, Kova Interiors can help. Our team of experts can guide you through the process of creating an environmentally conscious office space, from selecting sustainable materials to incorporating energy-efficient technologies. With Kova Interiors, you can have a resource-efficient office space that looks great and functions productively, using the methods, materials and technologies described earlier.