Leisure Fit Out and Refurbishment Company
Welcome to Kova Interiors, where we've expanded from office transformations to now elevate leisure spaces. Introducing our latest service: Leisure Fit Out and Refurbishment. From sports arenas to hospitality havens, our mix of style and practicality makes spaces that are appealing and functional. Discover more with our Leisure Fit Out Services below!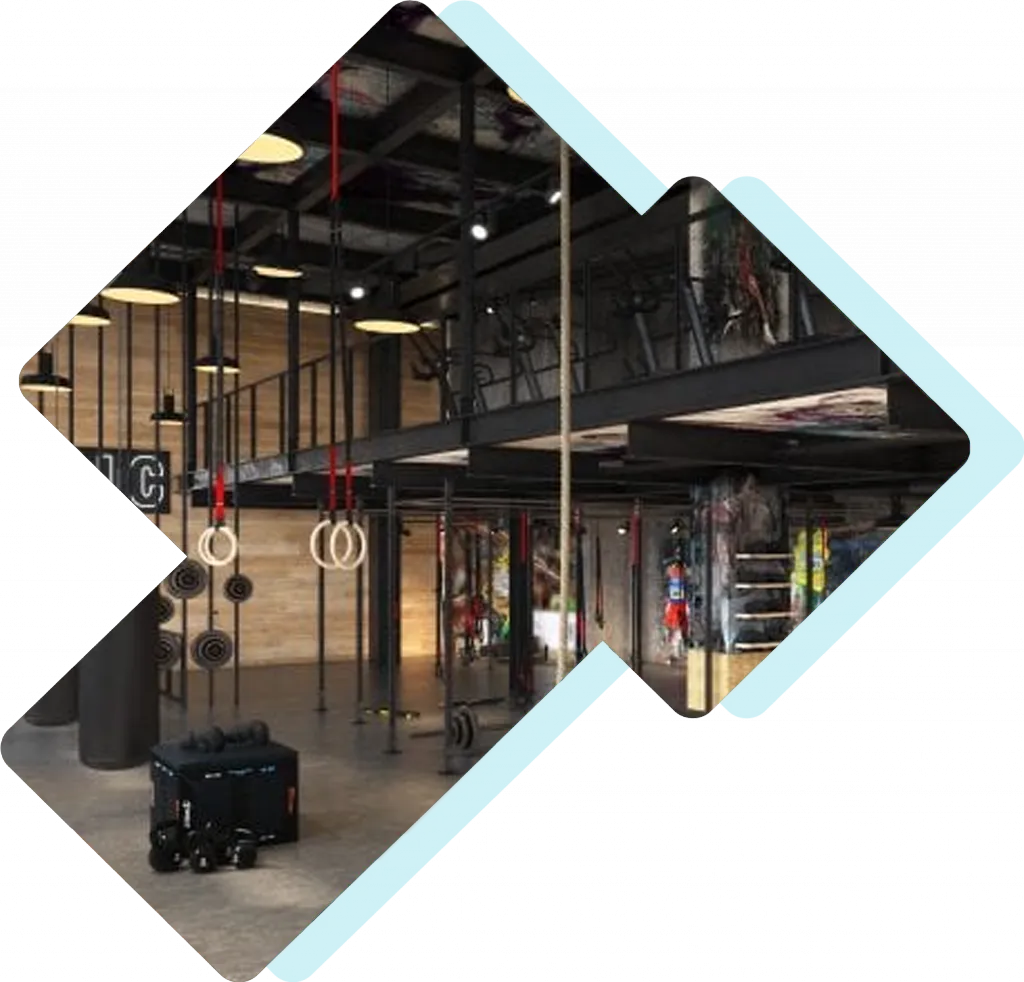 Leisure Fit Out Company Overview
We're Kova Interiors, your dedicated companion in the world of leisure. We're thrilled to bring our wide range of services to this exciting field. Having already excelled in various commercial refurbishments and fit outs, we're now leveraging our expertise for leisure spaces. Whether it's sports areas or cozy places for relaxing, our team excels at making them better, creating great experiences for everyone who visits.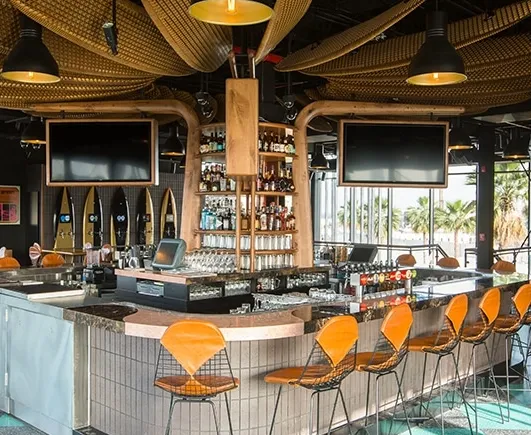 Services we offer
We specialize in two key areas: leisure fit outs and refurbishments. That means we're experts at giving your space a fresh new look or a complete transformation. And that's not all – our creative interior design team adds that special touch, making sure every space is not just attractive, but also perfectly functional. The goal is to bring energy to leisure spaces and make them exciting and vibrant!
Commercial space fit out experts
With a rich history of over 12 years, we've honed our craft in transforming commercial spaces. Initially focused on office fit outs, we've now expanded our expertise to encompass hotel refurbishments, shop fittings, and exciting leisure fit outs. Whether it's a professional workspace, a cozy hotel, a stylish shop, or a vibrant leisure destination, we're here to shape your vision. Let us know what you're looking for, and we'll tailor our skills to your needs. Reach out today and let's create something remarkable together!
As a dedicated Leisure Fit Out Company, we're here to help transform your leisure spaces. Our commitment to excellence remains strong as we blend years of experience with fresh ideas to bring your leisure visions to life. Discover your space's full potential with Kova Interiors, your trusted partner for leisure fit outs. Let's work together to bring your dream leisure space to life.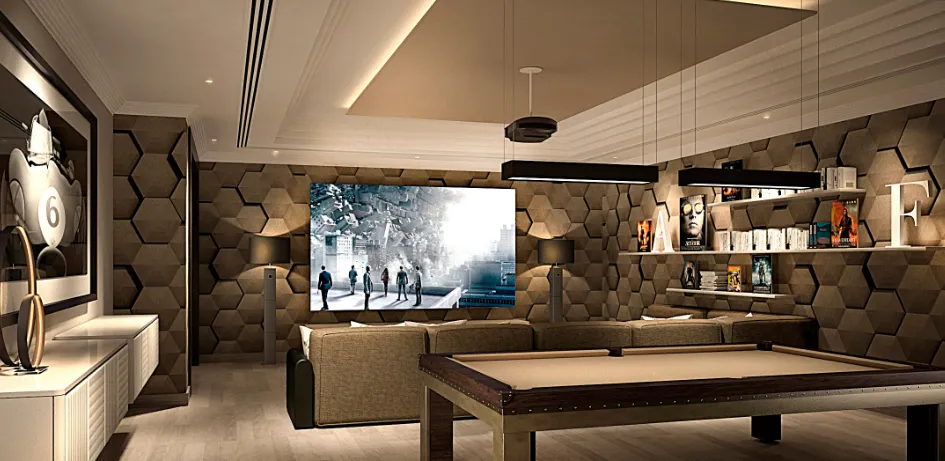 Leisure Fit Out Process
1
Brief
We listen to your requirements and understand how you want the space to look and, more importantly, what impression you want it to leave.
2
Concept
At this stage, we provide the inspirational ideas that shape your space, and create maximum efficiency. There's logic in everything we do, which becomes apparent.
3
3D visualisations
We transform your concepts into 3D visualisations to give you a real sense of your future space. We create layout drawings to suit your requirements and demonstrate the proposed furniture, finishes and fittings.
4
Design in Details
We coordinate your agreed design concept with the physical makeup of the space. We ensure that all mechanical and electrical aspects of your building are included in detail in your final design plan.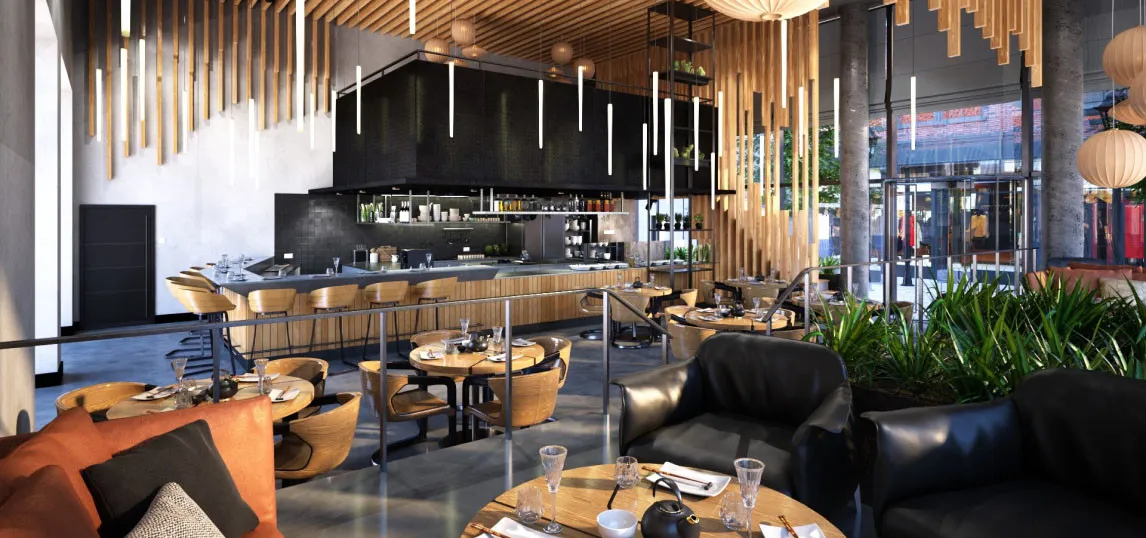 5
Construction
Our design process is agreed with your final programme, with every decision you make embedded into the schedule.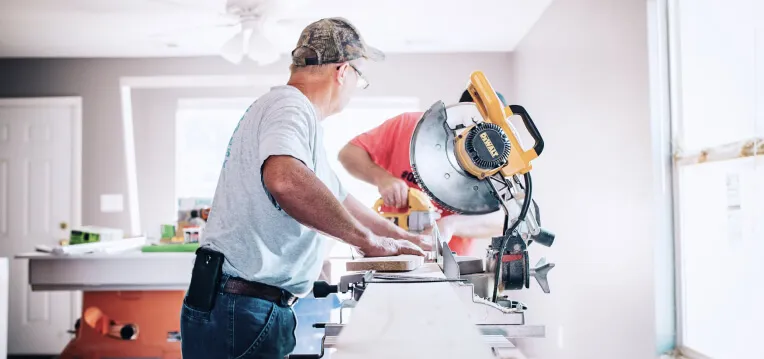 Leisure Fit Out Company Services Categories
Bars and Nightclubs: Design energetic spaces with stylish bars, dance floors, and immersive lighting and sound systems for vibrant entertainment and socializing.
Cinemas and Theaters: Build comfortable venues with optimized acoustics, seating, and visuals for immersive movie watching, performances, or presentations.
Arcades and Entertainment Centers: Develop engaging spaces featuring interactive games, technology, and comfortable seating, providing a dynamic and fun recreational experience.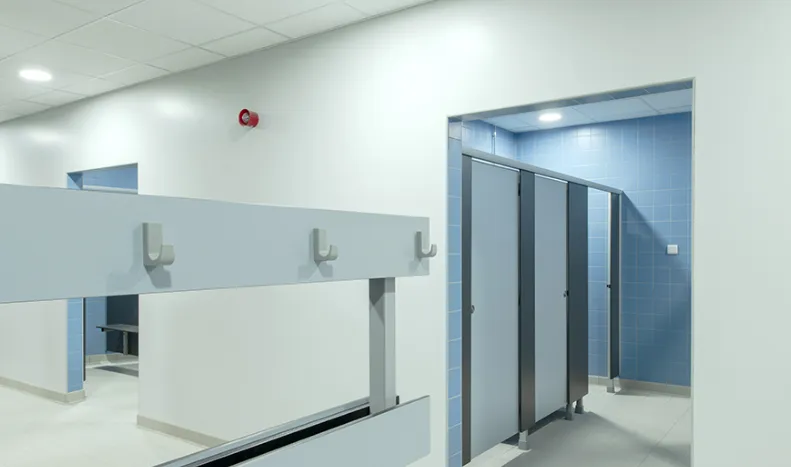 Gym and Fitness Centers: Design motivating workout spaces with equipment, proper layout, and amenities for diverse exercises, ensuring user comfort and safety.
Spas and Wellness Centers: Create tranquil havens with treatment rooms, relaxation areas, and serene decor, offering a serene escape for rejuvenation and luxury.
Restaurants and Cafes: Craft inviting dining areas with tailored layouts, lighting, and decor to match the cuisine and atmosphere, enhancing the dining experience.
Customer testimonials
Kova is an interior refurbishment company that offers commercial refurbishment in London and the South-East. We've been delivering inspiring spaces for nearly 12 years, and have helped hundreds of clients with office.
ITN Solicitors Office Fit Out
Reviewed by ITN Solicitors. Anna Dean talks about the timing, quality and results of the work done.
Museums Association Fit Out
Feedback from the General Director of the Association of Museums. Mark Taylor talks about the complexities of their office, the quality and results of Kova's work.
TPG office refurbishment from KOVA
Feedback from the director of TPG. Marco Caligari talks about the features of his office, the speed and results of Kova's work.
Flos show room fit out from Kova
Review of Flos showroom decoration from the manager of the company Poula
Refurbishment for Très Health & Well-being
Review from the owner of the Tres Health & Well-being clinic. James talks about the timing, quality and result of the work done.
Prospectus
Prospectus appointed Kova interiors to fully refurbish there existing office space to reflect their company's leading role in the HR and recruitment industry.
Popular services
Early Years. Brothers, Alex and Dimitri started back in 2000 working in the construction industry, working on sites undertaking partitioning and carpentry work.
Leisure Fit Out Company
Welcome to Kova Interiors, your premier destination for top-notch leisure fit-out and refurbishment solutions in London and beyond. As a leading leisure fit-out company, we take pride in being your dedicated partner for all your leisure space transformation needs.
Leisure Fit-Out Excellence: Our team of skilled professionals specializes in turning your visions into reality, whether you're seeking a leisure fit-out contractor or leisure refurbishment company. We offer comprehensive leisure fit-out services that cater to a wide range of establishments, from gyms and spas to restaurants and entertainment centers. Our expertise extends to every facet of leisure fit-out, ensuring your space is optimized for functionality, aesthetics, and comfort.
Leisure Fit-Out and Refurbishment Synergy: With Kova Interiors, you benefit from an all-encompassing approach. We seamlessly merge leisure fit-out and refurbishment services, giving your space a complete makeover. From concept to completion, we ensure your leisure establishment embodies your brand identity, theme, and desired ambiance. Our expertise encompasses leisure fit-out and refurbishment, positioning us as your one-stop solution for turning your space into a captivating haven.
Gym Fit Out London Expertise: When it comes to gym fit-outs in London, Kova Interiors stands out. We're well-versed in creating dynamic workout spaces that inspire and motivate. Our gym fit-out London services cover layout optimization, equipment integration, and a design that encourages fitness enthusiasts to thrive.
Spa Fit Out and Design London Elegance: If you're seeking spa fit-out and design excellence in London, look no further. Kova Interiors specializes in crafting serene spa environments that radiate tranquility. Our spa fit-out and design London services encompass everything from treatment room layouts to relaxation areas, ensuring your clients enjoy a premium wellness experience.
Tailored Shop Fitting Solutions: In addition to our leisure fit-out prowess, Kova Interiors also excels in shop fitting. Whether you're launching a new retail venture or revamping your existing space, our shop fitting expertise guarantees a seamless and appealing retail environment that draws customers in.
Office Refurbishment Brilliance: As a prominent office refurbishment company, we offer sophisticated solutions for transforming workplaces into thriving hubs of productivity and creativity. Our office refurbishment services cater to businesses across London, ensuring your office space aligns with your corporate identity and enhances employee well-being.
London Fit Out Cases: Discover the exemplary results of our London fit-out projects through our extensive portfolio. Each case showcases our versatility, innovation, and commitment to delivering outstanding fit-out and refurbishment solutions across various industries.
At Kova Interiors, we're not just a leisure fit-out company; we're your partners in turning spaces into remarkable experiences. Experience the difference with our comprehensive leisure fit-out and refurbishment services, expert gym fit-out in London, serene spa fit-out and design in London, and an array of additional solutions designed to elevate your space. Contact us today to explore the endless possibilities of leisure transformation with Kova Interiors.